This is an archived article and the information in the article may be outdated. Please look at the time stamp on the story to see when it was last updated.
JEFFERSON CITY, Mo. — Missouri Auditor Nicole Galloway's office is seeking information about the use of taxpayer funds to hire private attorneys for Governor Eric Greitens' office.
Attorneys Ross Garber and Eddie Greim say they've been hired to represent the governor's office in potential House impeachment proceedings against Greitens.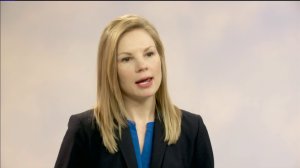 Prosecutors have dropped an felony invasion of privacy charge against Greitens on Monday. St. Louis Circuit Attorney Kim Gardner is seeking a special prosecutor to refile the charge.
Regardless, Missouri's Republican legislative leaders renewed calls for Greitens to resign and confirmed they still will convene Friday in a monthlong special session to consider whether to impeach Greitens in an attempt to remove him from office.
The charge against Greitens stems from his allegedly taking and transmitting a photo of a partially nude woman during a sexual encounter in 2015.
Greitens has acknowledged having what he says was a consensual affair but has denied criminal wrongdoing.
Garber says he's charging $320 an hour, which is half his normal rate. Greim says he and colleague Dane Martin are charging $340 an hour.
Galloway released a letter Tuesday that she had sent to Greitens' office seeking copies of bids and contracts for the attorneys, itemized billings and the budget line item from which they are being paid.
Greitens faces a separate criminal charge in St. Louis of tampering with computer data for allegedly disclosing the donor list of The Mission Continues to his political fundraiser in 2015 without the permission of the St. Louis-based veterans' charity he founded. No trial date has been set for that case.