This is an archived article and the information in the article may be outdated. Please look at the time stamp on the story to see when it was last updated.
KANSAS CITY, Mo. — Hundreds of friends and family packed the Community Christian Church just off Country Club Plaza on Thursday to remember Tom Pickert.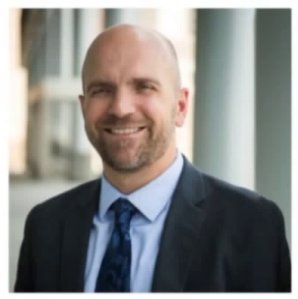 Pickert was shot and killed on the front porch of his Brookside home on October 25. Police are still investigating the case and have not named a suspect.
At Thursday's memorial service, which would have been Pickert's 40th birthday, the young attorney's closest friends and his grieving widow eulogized a driven lawyer and devoted father.
"Tom, this world is a better place because of you," said Jonathan Butters, one of Pickert's longtime friends. "We're all better people for knowing you."
His widow, Emily Riegel, described a fun-loving husband and father who was never afraid to show his emotions. Pickert leaves behind two young sons.
Riegel recalled coming home one day to find Pickert in tears while watching a reality TV show on the TLC Network.
"When I looked over my shoulder, I saw Tom`s face was covered in tears and snot over this ridiculous television show about some complete stranger's cheesy perfect marriage proposal," Riegel said to a mix of laughter and tears. "And of course I said something very tender like 'You're freaking kidding me!'"
Riegel closed out her eulogy by reading the poem "Death is Nothing at All" by Henry Scott Holland.
"Death is nothing at all," she read. "It does not count. I have only slipped away into the next room. I am I, and you are you. And the old life we lived together is untouched. Unchanged."