This is an archived article and the information in the article may be outdated. Please look at the time stamp on the story to see when it was last updated.
JOHNSON COUNTY, Mo. -- The Missouri Department of Transportation is studying a dangerous intersection where two people lost their lives. MoDOT's plan to improve safety at the intersection comes a little too late for a Warrensburg father, but he hopes improvements will save someone else`s life.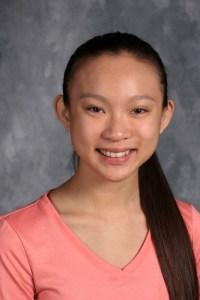 Fifteen-year-old Shirley Tran was killed in a March car wreck at the intersection of Highway 50 and Missouri 131, which is 16 miles outside Warrensburg. MoDOT is looking at both temporary and permanent safety solutions.
Tran's father maintains that MoDOT should have taken these steps years ago.
"That intersection has been very bad long, long time ago, not just recently. I think they should have done it a long, long time ago," Peter Tran told FOX 4.
His daughter was killed at the intersection when a driver failed to yield and pulled out in front of the vehicle Tran was riding in.
"Shirley was just like the light in the family, now the light is gone," he said.
Tran says it`s no secret the intersection is dangerous, and MoDOT says there were 30 crashes and one fatality at the intersection between 2010 and 2014.
MoDOT says those numbers don`t include Tran`s death or the serious injuries a 19-year-old suffered in a crash a week after Tran was killed.
Here`s the concern: Motorists on Missouri 131 have to cross busy US 50 highway, a highway a MoDOT engineer called a rural high-speed expressway, used by 3,000 vehicles a day.
"We are looking at enhancing the signing and the striping immediately in order to be able to make some improvements while we`re trying to develop a more permanent solution," said MoDOT engineer Dan Niec.
State Senator David Pearce (R-District 21) says the intersection is the most dangerous intersection in Johnson County.
Senator Pearce says he would like to see a "J-turn" at the intersection like the one installed two years ago at Missouri 50 and 58 Highway to eliminate cross-over traffic.
"That intersection when you're headed eastbound toward Warrensburg, people just pop over that hill and boom they`re right on a very, very busy intersection, so anything we can do to reduce traffic there would be very beneficial," said Senator Pearce.
MoDOT says it plans to have new signage and stripes at the intersection complete within a month, while engineers come up with a permanent plan to eliminate crossover traffic. Senator Pearce says it could take up to a year to find a permanent solution, and the money to make the safety recommendations.