This is an archived article and the information in the article may be outdated. Please look at the time stamp on the story to see when it was last updated.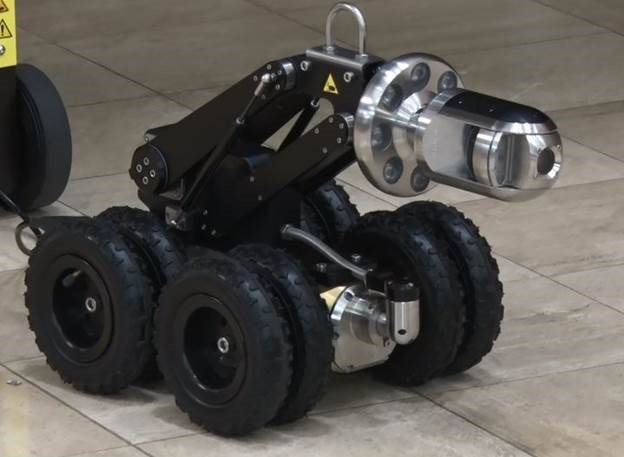 LEE'S SUMMIT, Mo. — The Missouri Department of Transportation is looking to the internet to name its newest tool: a small pipe-inspecting robot.
The department made the announcement in a news release at the start of National Public Works Week.
It's small, it moves quick, it's agile, it peeks around corners and it needs a name. MoDOT maintenance has a new team player! This new mini-robot will be used to conduct surveys and pipe inspections sparing workers from dangerous situations, such as cave-ins. It's capable of doing all sorts of neat operations for crews and the public is invited to help name it.

It's labeled P350 Flexitrax but that name won't suffice for all the cool things this little robot can do! So we're inviting you to our Facebook page to suggest some new names for it. The top 5 most-liked suggestions will be put to a vote and the winning name will be announced on Friday. Click here for all the details: www.facebook.com/MoDOT.KansasCity

This naming contest is part of our support of National Public Works Week. Since 1960, the American Public Works Association has sponsored National Public Works Week to honor those who play a role in public works to keep our communities safe and functioning smoothly. This year, "The Power of Public Works" focuses on the many facets that public works serves, and MoDOT recognizes its employees that serve the public every day by keeping the transportation system safe and efficient in various ways.

"We are more than roads and bridges," says District Engineer Brian Kidwell. "There are so many things our employees do for the public in order to keep drivers safely moving."

Some of these jobs include emergency road repairs, pothole patrols, electricians who keep roadways safely lit at night, heavy earth movers who keep key water drainage working, tree and brush removal services to keep safe sight distance, and customer service reps who are on call 24 hours a day to answer your transportation concerns.

Learn more about National Public Works Week here: https://npww.apwa.net/.