This is an archived article and the information in the article may be outdated. Please look at the time stamp on the story to see when it was last updated.
SEDALIA, Mo. -- James Horn is still on the run, but the man who prosecutors say confined a woman to a wooden box for months was charged in Pettis County with kidnapping, armed criminal action and unlawful use of a weapon on Monday. As police search for Horn, the victim and her family are trying to recover after what they call a terrifying ordeal, her mother exclusively told FOX 4's Shannon O'Brien.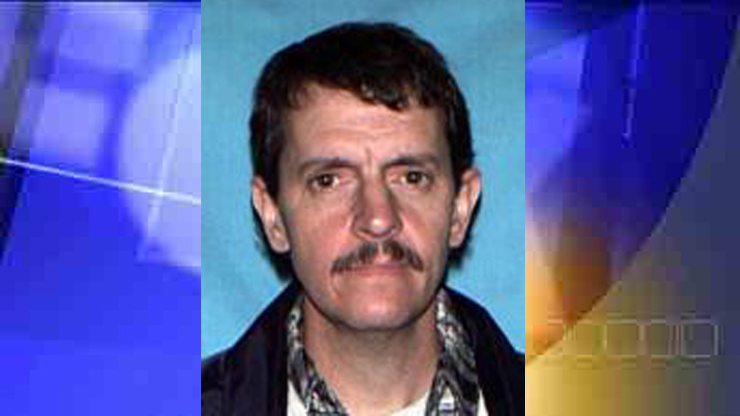 She said Horn and the victim started out as boyfriend and girlfriend, the couple even spent the holidays with their family. This past Christmas was the last time the victim's mother said she saw her daughter. She explained that the love her daughter once had for Horn quickly turned to fear.
"She was afraid of him, yes, she was extremely afraid of him," the mother said, who asked FOX 4 not to reveal her name because Horn remains at-large.
She says her daughter also remains in hiding for that reason, after spending five months in captivity.
"When she was in the box she said she would pray for God to strengthen her, so she could figure out a way of getting out of this," she said.
The mother said that chance came this past Thursday during one of her daughter's rare times out of the box. Her daughter and Horn were sitting together on the front porch of his home, and he was distracted.
"He was trying to be working on some one thing like a tiller, and she was thinking in her thoughts, 'you keep looking at that tiller,' and she looked around and that's when she made her move," the mother explained.
That's when she said her daughter ran to a neighbor's house, called police and revealed what she said was going on inside Horn's house.
"She was talking about her knees being weak because of lying in that box so long," the mother said.
Court documents describe that the wooden box had a hole for air, and was made out of plywood and lumber with soundproofing on the outside. A sleeping bag, flashlights and reading materials were contained inside.
The victim told police that she was kept in the box when Horn was not home. The victim's mother said it was the culmination of progressive abuse that began in January.
"He had beat up on her first. And then he had threatened her by putting her in a trunk of a vehicle," she said.
The victim said she was forced to help him build the box, and controlled every aspect of her life, even phone conversations with her family.
"A man trying to tell her what to say on the phone and make her lie to her children," the mother explained.
She said Horn would stand over her and threatened to hurt her, and even sent text messages from her phone as if she was okay.
Horn and the victim originally met while working at Tyson Foods in Sedalia. The victim's two brothers also worked at Tyson, whom Horn used as leverage to get her to submit to his control according to her mother.
"He took a picture of my youngest son, too, at Tyson's and brung that home and showed it to her," she said, adding that if her daughter didn't behave, Horn threatened to harm her family.
"If you see this guy you need to turn him in, he's a very dangerous guy, and he could do this to your daughter," the mother said.
Horn has a criminal past, spent 15 years in prison and is a registered sex offender. Those are details the mother said she didn't know and doubts that her daughter knew. Police say Horn is dangerous and if you have information about his whereabouts, call 911 or the Sedalia Police Department at (660) 827-7823.