This is an archived article and the information in the article may be outdated. Please look at the time stamp on the story to see when it was last updated.
KANSAS CITY, Mo. — Zoo-goers and media lined up Thursday outside the glass of the orangutan exhibit to catch a glimpse of a mom and her new baby boy.
Inside the exhibit mother Josie could be seen cuddling her new baby close to her chest and the sight was one to melt hearts.
Josie, who is 13, gave birth to the Bornean Orangutan at the Kansas City Zoo on May 23 and the two have been under close observation ever since.
The baby Orangutan does not yet have a name, but mom and baby are said to be doing great. Zoo officials say Josie has been very attentive and feeds the young Orangutan regularly.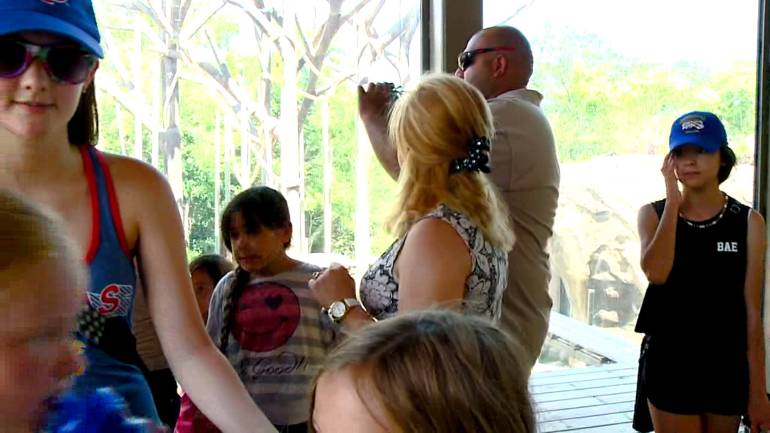 Visitors of the Kansas City Zoo could be seen taking photos of Josie and her sweet baby boy Thursday as they rested. At one point Josie covered her eyes as if she was saying she was done with all of the attention.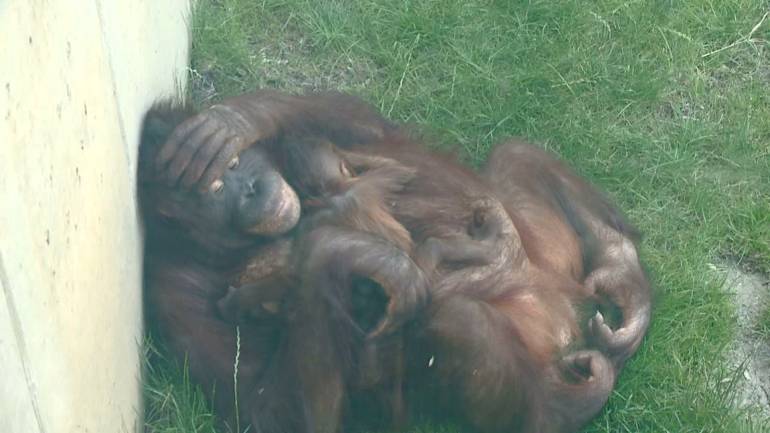 The two are both now on display at the zoo, but zoo officials say Josie has been spending time inside with her new baby boy. So zoo-goers are not guaranteed to see the new mom and baby.
Josie will turn 14-years old at the end of the June. Her mother, Jill, is also still at the Kansas City Zoo. Jill is 40-years old.
"Jill taught Josie all the skills needed to be an amazing orangutan mother," the Kansas City Zoo said in a statement. "Orangutan youngsters have long intensive relationships with their mothers, probably the longest of any mammal except for humans."