This is an archived article and the information in the article may be outdated. Please look at the time stamp on the story to see when it was last updated.
HOLT, Mo. -- Toilet training your toddler is part of parenthood, and accidents are a part of life. A mom in Holt, Mo., however, says those accidents should be handled with understanding, not public humiliation, which is what she says she got from a store employee after her daughter had an accident.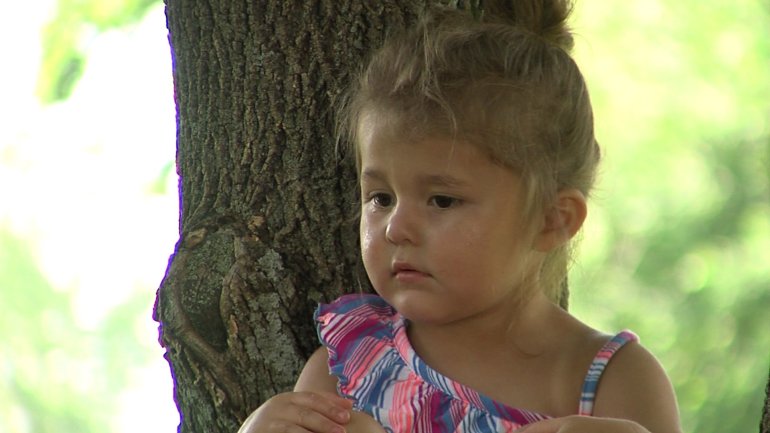 Railyn doesn't say much, she is two years old after all. But her mom, Samantha Sargent, is proud to say she's recently potty-trained, but every now and then she has an accident. That happened on Monday as Samantha and her daughters went to the new Dollar General in Holt.
"My grandma had given us a thing of brownies, and the girls wanted ice cream," Sargent said.
As they were shopping, Railyn couldn't wait any longer.
"She had an accident, and I went to buy her some new underwear and basically changed her, cleaned her up, like I think any mom would," said Sargent.
Then the family went to check out, Railyn wearing only a shirt and only her new dry underwear with the wet shorts in the cart.
"The lady just started ringing us up, she didn't really say anything to us until we were almost finished. That's when she got to the open package of underwear," Sargent explained. "That's when she said that she wasn't properly dressed for a public place and was completely rude and disrespectful, and she humiliated us."
Sargent went to Facebook asking for feedback, and she was encouraged to talk to the manager. She went back up to the store to complain and expected a call back from the manager.
Instead she said a friend told her the manager posted this on Facebook, asking: "Who thinks it's ok to have your young daughter in a public place with underwear and a t-shirt?"
This enraged Sargent.
"The biggest part of it was I'm a mom, and that's my baby, and you don't talk about my child. That's a feeling that only a mother can understand," she said.
Sargent took her complaint to the corporate office, but she says she won't be going back to the store.
A representative of Dollar General writes:
Dollar General strives to provide customers a respectful, welcoming and pleasant shopping experience with friendly customer service. The recent incident at our store in Holt is not reflective of our mission of Serving Others and we sincerely apologize for any inconvenience this unfortunate situation may have caused. We are providing additional training to our store associates in Holt to reinforce our company policies regarding customer service and look forward to the opportunity to serve this customer again soon.