This is an archived article and the information in the article may be outdated. Please look at the time stamp on the story to see when it was last updated.
BELTON, Mo. — One mother has answers and another waits for word on whether her missing daughter has been found.
The mothers of Jessica Runions and Kara Kopetsky sat down with FOX 4's Shannon O'Brien on Thursday to talk about the recent discovery of human remains, one being those of Jessica Runions.
Although Jamie Runions finally has answers to her daughter's disappearance, Kara Kopetsky's mom does not. The pair has become a team, and the fight will not be over for either of them until both girls are identified and get justice.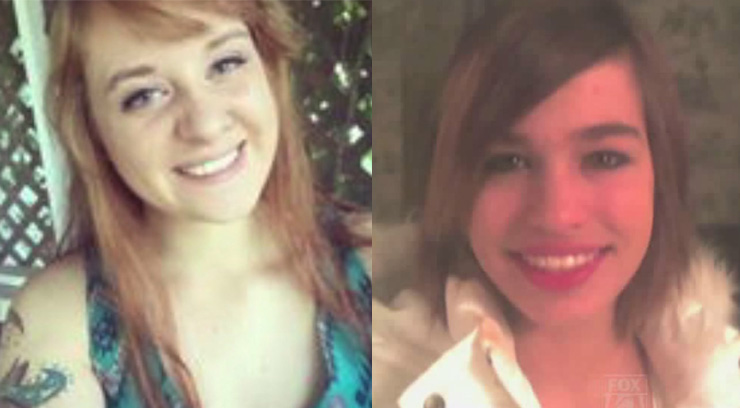 This is a friendship born of tragedy and necessity, they say. When the remains of two people were found in the woods of rural Cass County on Monday, the mothers say they knew their daughters had been found.
Rhonda Beckford is still waiting for the second set of remains to be identified, while Jamie Runions has now found her daughter Jessica.
"The heaviness in my chest is getting a little bit lighter but it's still there. I think it is still there because Kara is not identified yet," Jamie Runions said.
While it may take up to a year, Rhonda Beckford says she believes her daughter has been found, too.
"I believe that my daughter is the other remains that have been recovered. I believe in my heart that it is her," she said.
Jamie Runions says it is not fair that Beckford has to wait to find out if the second set of remains is Kara, becasue she has been missing for almost 10 years.
But the girls' mothers say they believe their daughters have brought them together to be strong for each other and to work together to get justice.
Kylr Yust, 28, was the prime suspect in Kara's disappearance, but was never charged with a crime involving her. He was also the last person seen with Jessica before she disappeared, and has been charged with burning her car.