This is an archived article and the information in the article may be outdated. Please look at the time stamp on the story to see when it was last updated.
INDEPENDENCE, Mo. — Major penalties are now being slapped on an Independence nursing home and rehab facility.
FOX4 first told you about concerns at Redwood of Independence back in May. Since then, more patients and families have been filing complaints, and investigators have found even more problems.
"This place — it`s harming people. It is, it's harming people," former Redwood patient Tony Lee said.
Lee said he's just now able to talk openly about his time as a patient at Redwood of Independence.
"When I got out of this place, I was in a dark place because I said to myself, 'Why me? Why did you treat me like this? Why did you do this? I've done nothing to you. I was there to get well,'" Lee said.
He had total knee replacement surgery in December. He went to Redwood for his post-surgical rehabilitation and said almost right away, there were problems.
"I was scared to death. I didn't know what was going on," Lee said.
His doctors gave Redwood instructions for his care, including pain medications and being put on what's called a CPM machine, which helps restore range of motion. Lee said nurses at Redwood didn't even know how to work the device.
"They left me in it for 7-8 hours, and I was supposed to be on it for two hours at a time," Lee said.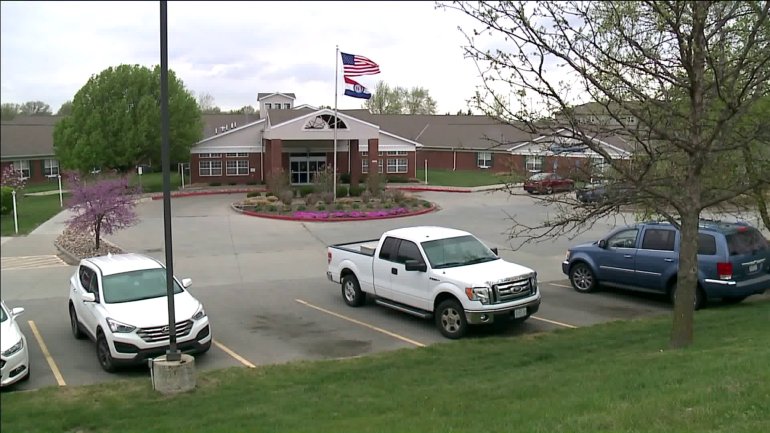 After a few hours, he started screaming in pain — but no one came to help.
"And my neighbor across the hall is the one who got up and went and got help because of the emergency button wasn't working," Lee said.
Once he finally got back to his bed, he was also having stomach pains.
"I hadn`t been to the bathroom in six days. They brought me a bedpan because I told them if I have got to go to the bathroom, you don't check on me, bring me a bedpan. And they brought me a copper or metal bed pan at 7 or 8 o`clock that night and put me on it," Lee said.
He fell asleep, and the bedpan was still there the next morning. No one came to check on him until it was almost lunch time.
"Torture because they had to rip this bedpan off of me. My whole right buttocks was bloody red. It was just, and again, I`ve got the pictures showing not just a little mark. But the whole buttocks was ripped," Lee said.
He demanded a visit from management and threatened to call police.
"It took them 36 hours afterward for somebody to come and address that my butt was ripped open. From that point I called my surgeon to let them know I was being mistreated. They did the necessary paperwork to get me out of there," he said.
Lee thought he'd get transferred to another rehab center. But instead, he ended up in an ambulance, headed back to the hospital.
"I had to have an emergency blood transfusion because my hemoglobin was so low it was crazy. The nurses were surprised I could hold my head up," Lee said.
And the damage didn't stop there. He found out the improper use of the CPM machine also damaged his new knee joint. He had to have the surgery re-done.
"It`s been hell," Lee said.
Lee only learned about FOX4's last report on Redwood after contacting federal, state and local investigators.
FOX4 has now learned Redwood of Independence just had its annual license renewal inspections — and the findings are deeply disturbing.
One patient's catheter botched so badly they had to go to the hospital with "possible sepsis."
Multiple patients reported having medications delivered late or not at all. Two patients even missed critical doses of insulin, causing their blood sugar levels to go through the roof.
Federal inspectors noted Redwood "failed to ensure" these errors wouldn't happen. But the only penalty was an "in-service" class to reinforce the importance of on-time medicine delivery.
The inspections also show many patients sat in the dining hall, waiting to be fed for hours. Other patients didn't get a shower for two weeks when bathing is required a minimum of twice weekly.
But possibly most disturbing: A certified medication tech at Redwood was busted stealing dozens of pain pills and patches. That med tech even admitted to one patient she had a "history of cocaine abuse."
Patients told investigators they suspected that tech wasn't giving them the right medicines. One of them started spitting pills out and tucking them in a drawer.
Federal inspectors found that patient's medicine cup, labeled "bad drugs, meth copies." The pills in the cup weren't the prescription pain medications the patient was supposed to take. They were vitamins.
That medication tech was even hospitalized after coming to work impaired and later fired. A police report was taken, but no charges were filed. According to police, the victim of the theft, the facility itself, declined to cooperate and wouldn't provide witness testimony.
The medication theft went on for weeks undetected, all while patients were put at risk.
"I'm saying to myself, 'How can this continue? How can this be going on when the state and the feds know what this place is doing?'" Lee said.
The repeated patterns of mistakes and lack of basic patient care have been deemed so troublesome now the federal government is now taking action.
This summer, Redwood of Independence was notified it was "not in compliance." And as a result, it will no longer get reimbursed by Medicare and Medicaid for any new patients entering the facility.
It's a harsh penalty. But to Lee, it's not enough. He thinks Redwood should be shut down.
"It's got to stop. Somebody has to stop these people. There are people being hurt physically and mentally," he said.
Lee worried for the patients still at Redwood, many who suffer from severe conditions and can't speak for themselves to get help. He hopes the facility will take its penalty as a wake-up call to do the right thing moving forward.
"We have to treat people the right way. It`s not about a dollar sign. It`s about people being sent here for care: mentally and physically. And let`s take care of these people," Lee said.
Sadly, Lee died recently. His family still wanted FOX4 to share his story, so others know what he endured and in hopes that Redwood will work hard to improve patient care.
FOX4 went to Redwood and demanded to speak with its director, looking for answers. The director declined to answer any of our questions and insisted their public relations representative contact FOX4.
Prior to our visit, we made multiple attempts to contact their spokesperson. To date, that individual has still not returned our calls or made an effort to reach FOX4 following our visit to Redwood.
Redwood of Independence has until November to make major improvements or it'll face additional penalties.
States and the federal government post quality ratings and inspection reports on nursing homes online. Find federal reports here; Missouri reports here; and Kansas reports here.
Experts recommend you review those ratings before choosing a facility for yourself or a loved one and to visit centers in person if possible.