This is an archived article and the information in the article may be outdated. Please look at the time stamp on the story to see when it was last updated.
WASHINGTON D.C. — The smirking face of Martin Shkreli has only elevated his label as the 'most hated man in America.'
Shkreli, the former Chief Operating Officer of Turing Pharmaceuticals, appeared at a Congressional hearing on Thursday to answer questions about raising the price of Daraprim by 5,000 percent. Daraprim is a life-saving drug to treat AIDS patients.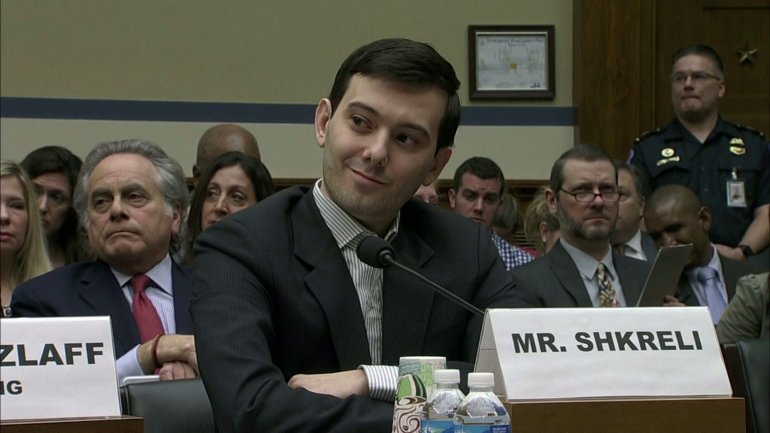 Shkreli repeatedly invoked his Fifth Amendment right and smiled his way through the hearing. After leaving the hearing room, providing very little information, he blasted the lawmakers on Twitter, calling them imbeciles.
https://twitter.com/MartinShkreli/status/695264859907317761
Shkreli is typically outspoken, a personality feature that has earned him the nickname 'Pharmo Bro', so remaining silent during the hearing was an unusual display of restraint.
It also led to a tense exchange on Capitol Hill, as members of the House committee on Government Oversight and Reform tried to provoke Shkreli.
Rep. Trey Gowdy, R-South Carolina, asked him if he was pronouncing his name correctly.
When Shkreli replied, "Yes sir," Gowdy said: "See there! You can answer some questions. That one didn't incriminate you!"
They also tried to appeal to his better nature.
"You could go down in history as the poster boy for greedy company executives or you could change the system, yeah you," said Rep. Elijah Cummings, D-Maryland.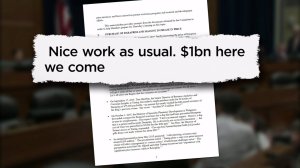 The Congressional committee wanted to talk to him about an email they obtained, which shows Shkreli immediately recognizing the potential for profit in acquiring the drug. The email from last year, sent to Turing's chairman, said "Nice work as usual. One billion, here we come."
"Like a ponzi scheme, it appears that Turing may be using revenues from Daraprim to research and identify the next drug it will acquire and then impose, similarly, massive price increases on future victims. It's not funny Mr. Shkreli. People are dying. And they're getting sicker and sicker," said Cummings.
Shkreli took the Fifth Amendment on advice of his attorney because Shkreli is currently on bail facing securities fraud charges, with a possibility of 20 years in prison.
"I think it's extraordinarily unfair that Turing has been singled out for the type of unfair publicity that they have received and when all of the facts about Daraprim and Turing are ultimately disclosed I think everyone will recognize that Mr. Shkreli is not a villain. He's not a bad boy. I think at the end of this story he is a hero," said Ben Brafman, Shkreli's attorney.
In the courtroom of social media, Shkreli's social jury is mostly critical of his disdainful facial expressions during the hearing, while there are others who are cheering him on.
Didn't have much of an opinion of @MartinShkreli until I saw him troll Congress, now I kinda like the guy.

— Brady (@Godboo) February 5, 2016
@MartinShkreli congress is so ridiculous for trying to make you seem like the villain, keep up the hilarious courtroom reactions. 😘

— Muad'Dib (@BigScaryChicken) February 5, 2016
https://twitter.com/Thegreek72/status/695590674666811392