This is an archived article and the information in the article may be outdated. Please look at the time stamp on the story to see when it was last updated.
CLAY COUNTY, Mo. – The mother of a 19-month-old girl who drowned in October 2013 has been charged in her death, after giving birth to another baby girl.
According to the Clay County Sheriff's Office, they received a Grand Jury indictment for Amberlyn Farrow. Farrow has been charged with second-degree murder and endangering the welfare of a child for the Oct. 16 2013 drowning death of her daughter, Josslyn Crawford.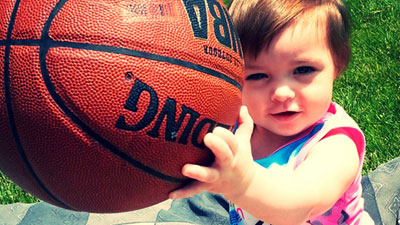 On that day, sheriff's deputies and investigators were called to a residence in Holt, Mo., to investigate the death of a 19-month-old child who appeared to have drowned. Evidence in the case led to Farrow being charged. Josslyn's father, Joshua Crawford, said this is another step in getting justice for his daughter.
"I just want justice for my daughter, I mean she's the top story here," Crawford said. "This is about her, not about me, not about Amberlyn, it's about her."
Farrow was taken into custody on the evening on January 28, 2014 without incident. She is currently in the Clay County Detention Center awaiting arraignment. Bond is set at $500,000. As for the newborn baby, Crawford would like to have custody.
"This is where she belongs, she belongs home with me," Crawford said. "I'm her father, she belongs with me."
See related:
Father files wrongful death lawsuit in daughter's drowning death
Funeral to be held for toddler drowned in pond
Earlier coverage: