This is an archived article and the information in the article may be outdated. Please look at the time stamp on the story to see when it was last updated.
NEWPORT, Tenn. — A Tennessee mother is appealing a judge's decision to force her to change her son's name.
Jaleesa Martin named her seven-month-old son "Messiah Deshawn Martin."
When Martin and the baby's father couldn't agree on a name, they took the matter to court, in a child support hearing in Cocke County Chancery Court.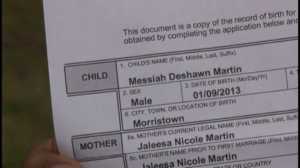 The judge asserted that his legal name should be 'Martin McCullough', which includes both the mother's and father's last names.
Judge Lu Ann Ballew defended her order, saying the decision is best for the child as he grows up in a county with a large Christian population.
"It could put him at odds with a lot of people and at this point he has had no choice in what his name is,"  said Ballew.
The appeal will be heard in Cocke County on September 17th.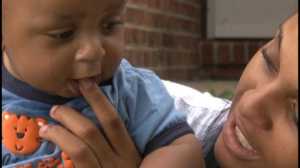 "Everybody believes what they want," said Jaleesa Martina, the baby's mother. "So I think I should be able to name my child what I want to name him."