This is an archived article and the information in the article may be outdated. Please look at the time stamp on the story to see when it was last updated.
KANSAS CITY, Kan. -- The mother of the man suspected of killing four men in Kansas City, Kan., and another in New Florence, Mo., spoke exclusively to FOX 4's Shannon O'Brien about the charges against her son.
She said Pablo Serrano-Vitorino, 40, was at her house for a family dinner on Sunday. That was 24-hours before violence erupted at the home in the 3000 block of South 36th Street Monday night, leaving four men dead.
"He left calmly with his woman and children," she recalled the last time she saw him.  "Monday his girlfriend called. Come Quick! Something happened, but I don't know the motive or circumstances or anything. I got there and the police were there. He wasn't there anymore. I didn't see him," she said through a translator.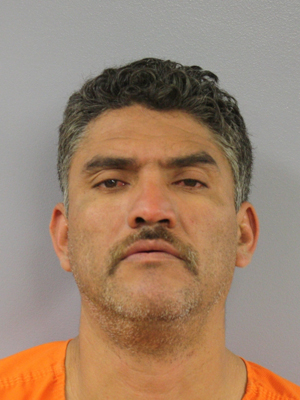 His mother and brother did not want to be identified, but said Serrano-Vitorino had always been a good man with them. They described him as hard-working, doing odd jobs in landscaping and construction to support his family, which included his girlfriend, her two children and their one-year-old daughter together.
"He adores his kids. I don't know. I still don't comprehend. I don't get it, the things that happened," his mother said.
They are also confused because they say Serrano-Vitorino didn't like guns, didn't use guns, and never had any guns. They don't know where he may have gotten the AK-47 police say he had when he was arrested.
"We're all in shock. We didn't think he was capable of that. With us, he's always been a good man and it took us by surprise."
Serrano-Vitorino's brother expressed sorrow for the families of the victims.
"Well, I'm just going to say to the family, the victims. We're so, so sad. I just want to say it, apologize and I'm so sorry for the loss.  We just keep praying for you guys and we feel bad and sad. And that's the only thing I can say because we're in shock right now," said his brother.
In addition to the murders of Clint Harter, 27, Austin Harter, 29, Mike Capps, and Jake Waters Monday night, prosecutors say Serrano-Vitorino also killed Randy Nordman, 49, of Montgomery County, located between Columbia and St. Louis, and where Serrano-Vitorino was captured.
" I feel destroyed, shocked, many things in my heart," said Serrano-Vitorino's mother.
Serrano-Vitorino is currently being held in the Montgomery County Jail, held without bond. The United States Citizenship and Immigration Services confirms that Serrano-Vitorino was not in the country legally and that a paperwork error allowed Serrano-Vitorino to be released from Overland Park police custody in September . According to immigration officials, Serrano-Vitorino was deported in 2004. It is not clear when Serrano-Vitorino re-entered the United States.