This is an archived article and the information in the article may be outdated. Please look at the time stamp on the story to see when it was last updated.
KANSAS CITY, Mo. — The mother of a young boy hospitalized after being injected with methadone now faces child endangerment charges, Jackson County prosecutors announced on Saturday.
Ashlee Brosseit, 30, faces one count of endangering the welfare of a child after she allegedly gave her one-year-old son methadone whenever the child cried or before bed.
According to the probable cause statement, police say that officials at Children's Mercy Hospital contacted authorities after the child tested positive for the drug, which is a synthetic narcotic used as a pain reliever and a heroin substitute in the treatment of heroin addiction. The child spent nearly a week in the hospital while doctors tried to get his withdrawl symptoms under control.
Police say that Brosseit's former roommate told them that she used drugs while she was pregnant with her son. They claimed that Brosseit gave the child a dose of methadone every morning through a baby syringe, but that soon progressed to a dose every time the child would cry and before bedtime.
Another witness told police that after the child was given the drug, he would become calm and either go to sleep or pass out.
On Friday, the child's father, 21-year-old Aundray Moss, was also charged with endangering the welfare of a child in connection to the case. Moss' stepmother, Avona Wright, told FOX 4 that Moss was a "good kid" who would never intentionally hurt anyone.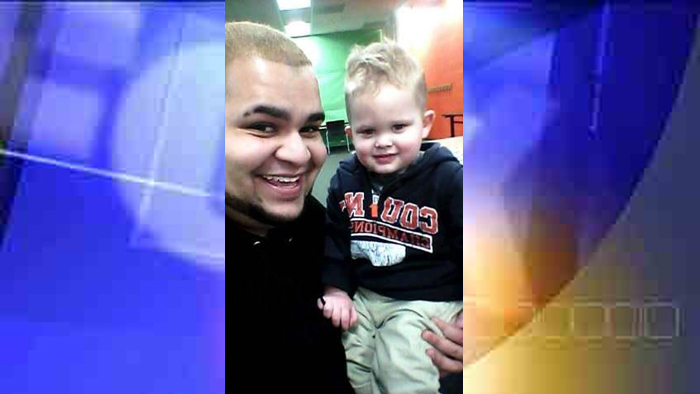 According to Wright, Moss was instructed to administer the methadone to his son by Brosseit while she was in the hospital.
"He thought that was a dose to wean him off. He thought that he was still being weaned off and that was the dose that he gave him," Wright told FOX 4's Shannon O'Brien. "It was actually the mother's dose that she was being given at the clinic, and she was just giving the baby her doses."
If convicted, Brosseit and Moss could face anywhere from two to seven years in prison.