This is an archived article and the information in the article may be outdated. Please look at the time stamp on the story to see when it was last updated.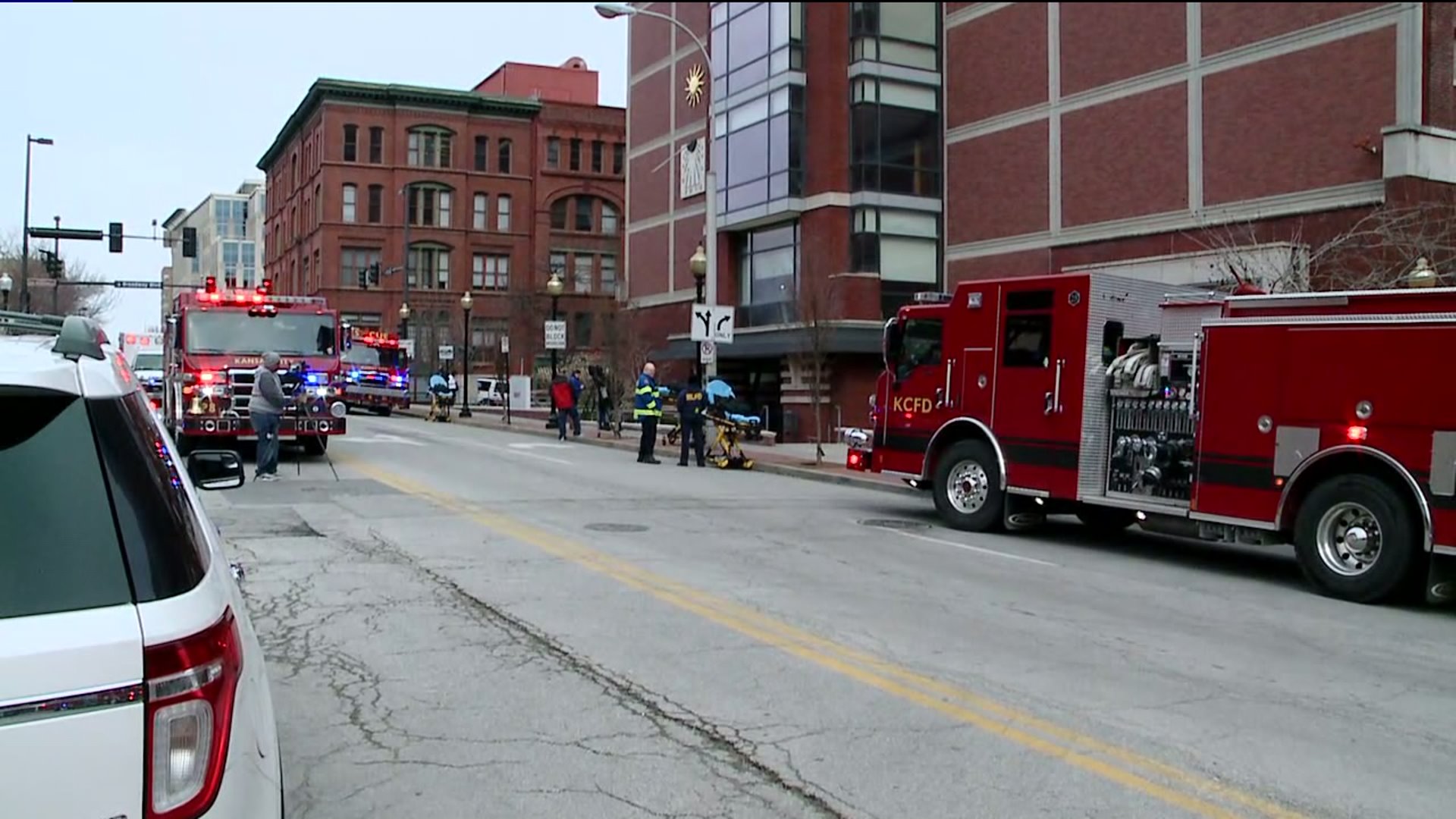 KANSAS CITY, Mo. — Two people were taken to an area hospital with shortness of breath Friday after opening an envelope at a downtown Kansas City business.
It happened near 9th and Central around 9:25 a.m.
Multiple first responders were sent to the scene as well as hazmat crews. After investigating, crews determined that the envelope did not contain any hazardous chemicals.