This is an archived article and the information in the article may be outdated. Please look at the time stamp on the story to see when it was last updated.
BLUE SPRINGS, Mo. -- An assembly was the original plan, but nearly 100 Blue Springs students didn't go along with what school leaders had in mind.
It's been more than a month since a gunman killed 17 people at a high school in Parkland, Florida. Since then, students across the country and around the metro have held walkouts.
On Wednesday, Paul Kinder Middle School was the latest school to hold a demonstration asking to end violence in schools.
Originally, the demonstration was scheduled for 10 a.m. as an assembly inside the school auditorium. School administrators said it would be held inside for safety reasons.
About 20 minutes after it started, nearly 100 students left the assembly in protest.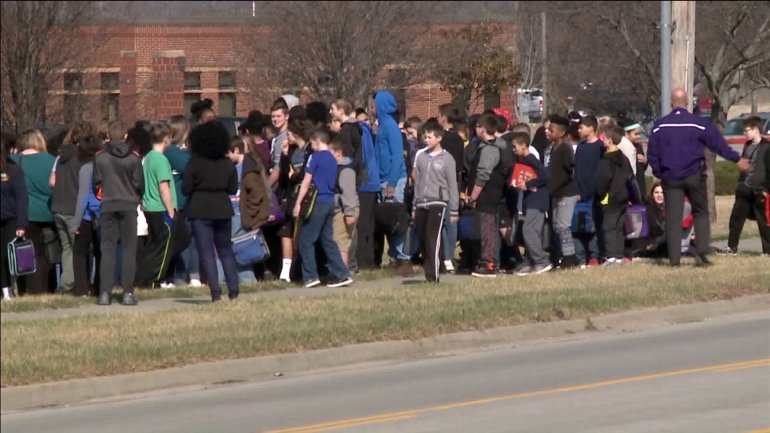 Eighth-graders Nadia Wiggins and Miriya Stiles helped organize the walkout.
"We are protesting for safety," Stiles said. "We are protesting that the world can be more positive and brighter and that people won't have to grieve the loss."
Wednesday's demonstration lasted about an hour.
"This is something we are fighting for," Wiggins said. "We are fighting for the kids. We are fighting for them to be safe. We are fighting for everything to be OK in our school because our school is supposed to be our safe place."
Planning for the walkout began as both a protest and a memorial to honor the victims killed at Stoneman Douglas High School on Feb. 14.
The Blue Springs School District said two schools participated in the demonstration.