This is an archived article and the information in the article may be outdated. Please look at the time stamp on the story to see when it was last updated.
On Game 7:
"Game 7's not even on my mind right now. We're going to win Game 6 and then worry about Game 7. You can't think about Game 7 even though I got a real strong sense in my heart that we're going to be in Game 7.. I can't worry about Game 7. I got to do everything I can to win Game 6 to get to 7," Ned Yost, Royals manager said.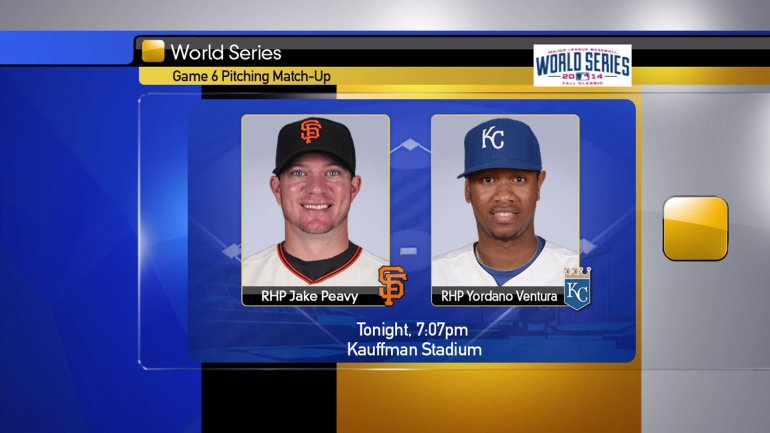 On Tuesday night's pitching:
Yordano Ventura has been tapped to start for the Royals, making his 4th post-season start. Ventura led the Royals to win last week in Game 2.
"All 3 guys know we got 2 games left," said Yost, speaking about pitchers Wade Davis, Kelvin Herrera and Greg Holland. "We came into the locker room yesterday and Herrera and Holly came right into the weight room and said 'Look all three of us are ready to give 2 innings a piece today, so we'll do whatever we need to do to go get this thing.'"
On the fans and the fun of it:
"I think home field advantage is huge, Yost said. "It's going to be a lot funner going into Game 6 here than it would be in San Francisco, that's for sure."
Mike Moustakas, Royals Third Baseman
"Win, just win at all costs, I mean one game in Game 6, gotta find a way to win," Moustakas said. "Other than that we're gonna go out there and play the game we always play. We all play hard, play with our hearts on our sleeves and you know, do it again the next day and nothing changes."
Eric Hosmer, Royals First Baseman
"We go back home in front of the home crowd, we obviously play well at home. We like our team. We like our lineup better at our stadium, the way the dimensions of our field works so, like I said, we definitely enjoy going back home and we're just going to take it a game at at time and worry about Game 6."