This is an archived article and the information in the article may be outdated. Please look at the time stamp on the story to see when it was last updated.
KANSAS CITY, Kan. -- A community is in mourning following the death of a Kansas City, Kan., Police Officer on Monday, who was shot and killed during a violent crime spree across the metro.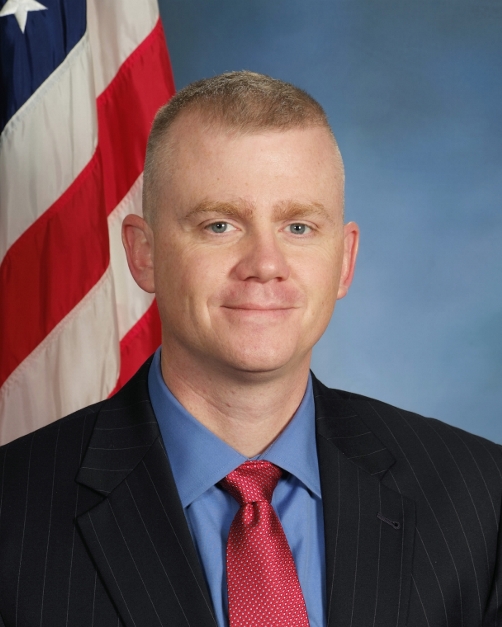 The officer has been identified as Detective Brad Lancaster, who had been with the department for nearly 10 years.
Monday afternoon, KCK police were called to a report of a suspicious person near Hollywood Casino. Police say that person is 28-year-old Curtis Ayers. They say he shot Det. Lancaster, who later died at the University of Kansas Hospital, and police say Ayers continued on a crime spree until he was later shot and apprehended on 71 Highway in Kansas City, Mo.
People who knew Det. Lancaster reacted with sorrow to news of his death, which sent shudders through his KCK neighborhood.
One man who lives across the street lowered his American flag to half-staff when he heard the tragic news. He said, like many others who live on their street, that he watched everything unfold on live TV. Their hearts sank when they heard it was Lancaster who was shot, and that he later died at the hospital.
"When you lose somebody like that, it's going to be really, really hard for everybody," said Robert Bayless. "I think he should be remembered as somebody who stood up for the community, and someone who the community could count on. There's a very small percentage in the population that actually do that. And he should be remembered very, very well, I think going forward, I think everybody who knew him, especially his friends and his family, should be proud of him."
Neighbors described the late detective as a loving husband, caring father to little girls and dedicated public servant.
"It`s just hard to take, he was such a good person. They were beautiful neighbors, just beautiful, kind people. And it`s just a tragedy that this happened," said neighbor Wanda Hooks. "It was heartbreaking. And it's really sad that these girls are going to be growing up without their father and Jamie having to go on and raise them without her husband."
A candlelight vigil will be held Tuesday night for Det. Lancaster, details below.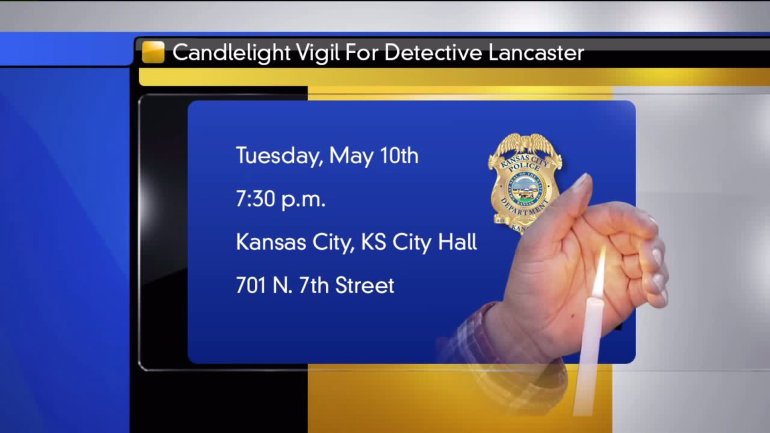 Funeral arrangements will be made in the coming days and he will be buried with full honors.
Lancaster, who graduated from West Platte High School was also an Air Force veteran.  Lancaster served two tours of duty overseas while in the Air Force. He worked briefly for the Platte County Sheriff's Department before moving to the Kansas City, Kan., Police Department. He leaves behind a wife and two young daughters.
The last time a KCK officer died in the line of duty was 18 years ago – back in 1998.