This is an archived article and the information in the article may be outdated. Please look at the time stamp on the story to see when it was last updated.
COLUMBIA, Mo. — Neighbors of a Columbia, Mo., man recently arrested and charged with attempting to provide material support to a foreign terrorist organization, say they are shocked.
Neighbors describe Robert Lorenzo Hester as a "family guy" who often played outside with his kids and wife.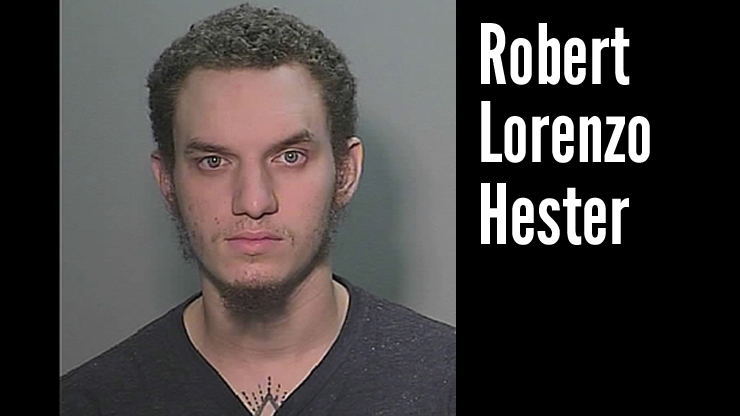 The FBI arrested Hester on Friday during an arranged meeting with an undercover officer.
Analee Shatlain told KOMU she was talking with his dad and two daughters when the FBI swarmed their front door.
"We saw an officer up in the front," Shatlain told KOMU. "I was told to put my hands up and come out. Don't make any sudden movements."
Court documents say Hester expressed approval that an attack targeting buses, trains and a train station in Kansas City was going to be ten times bigger than the Boston Marathon attacks.
Hester's neighbors in Columbia say his arrest and charges comes as a big shock.
Shatlain says she talks to him daily, and he's never caused any trouble in their neighborhood.
"He's never ever done anything like this," Shatlain told KOMU. "He's always been such a family guy. He's always outside playing with kids and his wife is outside. He's always very talkative towards the neighbors. Anybody who walks up he's going to talk to you."
In October of 2016 Hester did spend 10 days in jail after he allegedly got into an argument with his wife and threw a folded pocket knife through a plate-glass window near the entrance of a grocery store. Store employees told prosecutors that when they confronted Hester, he reached into the diaper bag he was carrying as if he was reaching for a weapon. Police officers later recovered a 9mm handgun from the diaper bag.
"He is not a terrorist," neighbor Robert Shatlain told ABC 17. "He is no way in God's green earth he's a terrorist. He is a loving husband, father, son and no one will ever convince me otherwise."
Court documents say in messages with an undercover FBI agent, Hester said the U.S. government should be "overthrown" and wrote that he wanted "global jihad," officials said. The agent then asked the suspect to buy a list of items, including duct tape, copper wire and roofing nails, which would "bring some kind of destruction," the undercover agent wrote.
"I'm just ready to help. I'm ready to help any way I can," Hester allegedly wrote.
Hester delivered that list of items to an undercover agent, and the agent then showed him several firearms and pieces of pipe set up in the manner of pipe bombs, according to the complaint.
Several times during the meeting, Hester affirmed that he was "down" with the plan, according to the US Attorney's Office.
Later, in encrypted text messages, he told an undercover agent that it was "time they answer for their atrocities" and predicted it was "going to be a good day for Muslims worldwide," according to the US Attorney's Office.
He also offered to provide more "gifts" to the agent when he got paid.
"There was no way," Shatlain told KOMU. "He was in the Army. He probably has PTSD and a couple other problems with him, but I don't think he's capable of doing what he's being charged with."
Hester, who was born in Missouri, was enlisted in the U.S. Army for less than a year. According to KOMU, during his advanced individual training in firearms and small-unit combat, he was cited for violating Army regulations.He received a general discharge from service in mid-2013.
Hester has a detention hearing is set for Friday, Feb. 24 in Kansas City. A judge will decide to set a bond or to hold him without a bond. Hester could face up to 20 years in prison.