This is an archived article and the information in the article may be outdated. Please look at the time stamp on the story to see when it was last updated.
KANSAS CITY, Mo. — On Wednesday, police charged a 34-year-old man with the triple homicide Tuesday afternoon in South Kansas City, in a quiet neighborhood just north of Blue Ridge Blvd., and east of Wornall Road near the Blue Hills Country Club.
Update: Brandon Howell charged with three counts of first-degree murder
Brandon Howell is accused of killing Susan Choucroun, 69, Lorene Hurst, 88, and her son Darrel Hurst, 68.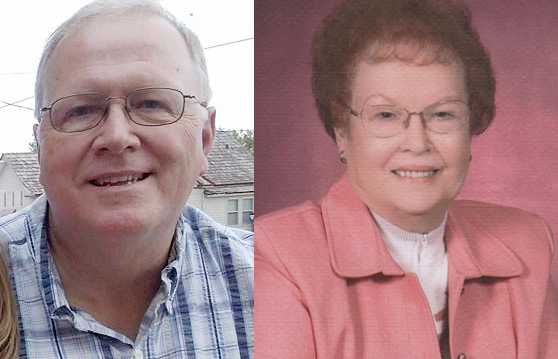 Police sources and neighbors told FOX 4 that the three victims killed in the South Kansas City Woodbridge neighborhood were apparently coming to the aid of neighbors after they noticed something wrong. Neighbors say Choucroun and the Hursts reportedly noticed a man attempting to steal their neighbors' antique Jaguar from their home at One Woodbridge Lane. They say the gunman hot-wired the Jaguar but was having trouble driving it away. Then, he jumped in their SUV. When neighbors approached, he shot at point-blank range with a shotgun, killing them instantly.
Jim Anderson, a neighbor, witnessed the death of Susan Choucroun.
"She came out the garage door and he, he shot her with a shotgun," Anderson said. "I just saw an expression on her face of surprise. And uh, and then she went down."
Anderson thinks the gunman became trapped in the cul-de-sac, and realizing he'd be identifiable, wanted to get rid of witnesses.
"I think he tried to escape out the cul-de-sac but couldn't get out down there and some people came out and confronted him," he said.
Related: Timeline of events, according to probable cause statement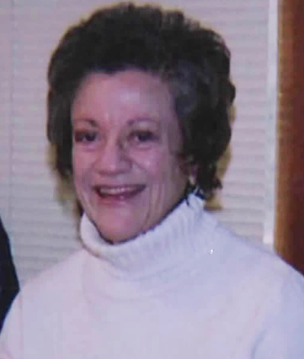 FOX 4 spoke to Susan Choucroun's husband Charles, on Wednesday morning. He said he was expecting to meet her on Tuesday but she never arrived. He said he tried to return home but encountered roadblocks and heavy police presence, still unaware that the murders had occurred.
Choucroun says when he told a police officer his house number, the officer went for a supervisor.
"He said what number you live? He was nice. I said three. He said, 'Let me ask my supervisor," so he went to ask him. I ask the young lady what happened. She said there was a shooting. And she said, where do you live and I said I live just in three. And she knew it but she didn't tell me," he said.
He waited a little longer and then the police officer came to get him.
"I went to the van and he asked me and he told me, she died," Choucroun said.
The interview with Charles Choucroun is in the video player below.
"What we do to deserve, why five? Why five? Five people, why? Yeah, I don't know," said Charles Choucroun.
The Hurst family released the following statement late Wednesday morning:
"We are devastated by the loss of Lorene Hurst and her son, Darrel Hurst. Darrel was over visiting his mother, Lorene yesterday when they were both killed. He frequently stopped by her home, so this wasn't an unusual event.  While we are unsure of all of the events that transpired that day, but we are comforted knowing that they were together. Our prayers go out to the other families and victims in the neighborhood as they are struggling to deal with their grief as well. Our hearts are broken and we ask for our privacy during this difficult time."
Police arrested and later charged Brandon Howell, 34, with the murders of the Hursts and Choucroun.
He was arrested at about midnight at I-29 and N.W. 72nd Street walking along the side of the road.  He has also been charged with the assault of Anne and George Taylor, the couple targeted by the armed robber. They were found severely beaten and remain in critical condition in the hospital. Charges were also filed late Wednesday in Platte County after three people say Howell assaulted them at the Motel 6 at I-29 and Barry Road.
RELATED: Timeline of South KC murders and arrest of suspect
Officers recovered a stolen Toyota SUV near the Motel 6. It had been missing from the triple homicide crime scene in South Kansas City. On Tuesday, police had asked the public to call 911 if they saw the gold/beige Toyota Highlander, but by early evening on Tuesday, an officer on patrol spotted the vehicle.
RELATED: Families, neighbors shaken by violence in customarily quiet KC neighborhood