This is an archived article and the information in the article may be outdated. Please look at the time stamp on the story to see when it was last updated.
KANSAS CITY, Mo. -- It's known for its green grass as much as its works of art.
The Nelson-Atkins Museum of Art is using a brand new tech toy to care for some of its 15 acres of green space.
True North Outdoor, the company contracted to care for the museum's landscaping, rolled out its first robotic lawnmower Thursday. The mower, which is made by Husquvarna, mows the grass all by itself, and a mobile app is used to stop and start it.
It takes more than 40 people to care for the museum's huge lawns. Now, add one robot mower to the workforce.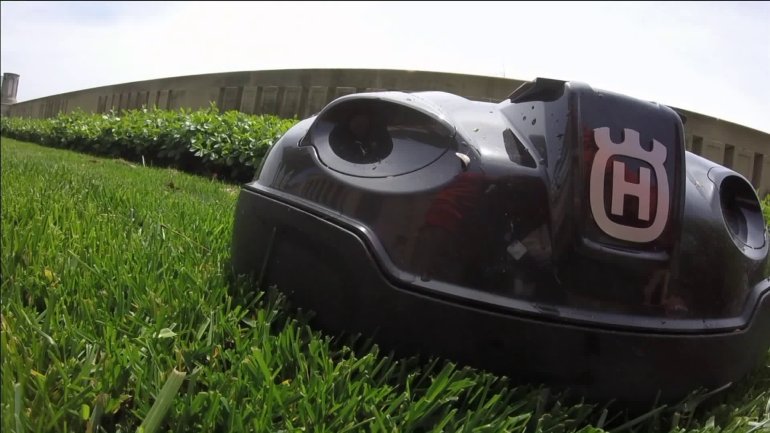 The mower, which resembles a flat, round robotic vacuum cleaner, will take care of the small patch of grass right beside the museum's front door, which is a popular spot for weddings and other events.
Mark Nelson, who is no relation to the museum's namesake, said these robotic mowers are very popular in Europe. They're not gas-powered. The battery inside the robot mower gives the machine an eco-friendly electrical charge, and unlike conventional grass-hackers, the robotic mower is nearly silent as it works.
Nelson said it's likely the first robotic mower in commercial use in the Kansas City area.
That patch of grass in question is a point of emphasis for the museum staff.  Nelson said the area sits over a heated area of the museum's interior, and the warmth causes the grass to grow twice as fast.
"It uses GPS as it mows, and after about a month, it learns every little nook and cranny. It goes to those areas and mows and it mows every night for about five hours," Nelson told FOX4.
Rather than one big blade, the robot mower uses a series of small blades to make tiny cuts to the grass.
"This allows us to have a finely-manicured piece of turf that actually releases nutrients and moisture back into the soil because it's such a small clipping," Nelson said Thursday.
And, as is the case with many innovations, several onlookers came to check out the museum's new toy, including midtown Kansas City resident Fred Townsend.
"I'm very impressed with this little device. I think I oughta have one," Townsend laughed. "There's very little maintenance. You don't have to watch it -- although it's kind of fascinating to watch. You just turn it loose and let it go to town."
Nelson said the museum doesn't plan to use more of these robots to replace human landscapers. In fact, the landscaping veteran said the robot mower will only run at night when the museum lawns are clear.
He said the robot mower sells from its manufacturer for around $4,000. The museum doesn't have a nickname for the new gadget yet, but Nelson said he's sure they'll come up with one soon.