This is an archived article and the information in the article may be outdated. Please look at the time stamp on the story to see when it was last updated.
INDEPENDENCE, Mo. -- Chiefs star wide receiver Tyreek Hill has dazzled fans with his blistering speed, now a new t-shirt likens Hill to the fastest cat on the planet.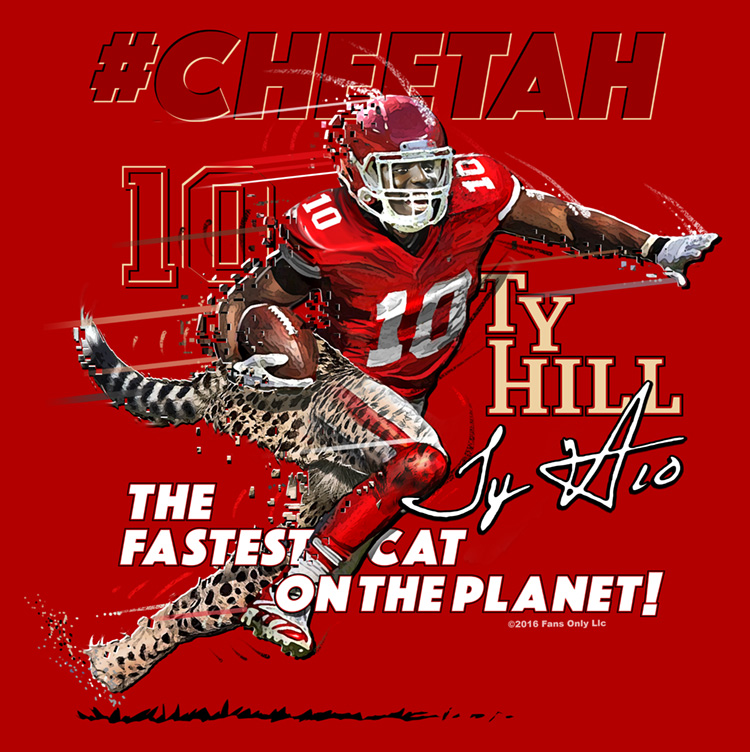 Gametime Graphics in Independence is coming out with cheetah shirts featuring Tyreek. Hill conceived and approved the design himself.
He said speed has always been second nature to him.
"The whole half man, half cheetah thing kind of started when I was growing up, so I kind of like stuck with it my whole entire life. So I think it's cool and I think like, kids can kind of relate to it themselves, because some kinds want to be like animals and stuff," Hill said.
The shirts will be on sale at local Wal-Marts.
Hill is donating a portion of the proceeds to the Children's Center for the Visually Impaired. Hill visited the center earlier this week with other Chiefs rookies.