This is an archived article and the information in the article may be outdated. Please look at the time stamp on the story to see when it was last updated.
KANSAS CITY, Mo.  -- It's been seven years in the making, but this spring, African American leaders will finally open the first credit union designed to serve low-income families in the urban core.
Many in the African American community have worked hard to establish an alternative to the high costs of payday lending.
Organizers said four out of 10 people in the central city either don't have a checking or savings account, or rely on financial services outside the banking system.
"I can't take cash here," said Tenesia Looney, an urban core realty broker. "It's just too risky to accept cash."
Looney knows firsthand that cash is king on Kansas City's east side. The supervising broker at Keys Realty Group collects rent from nearly 70 tenants in the inner city, and she said nearly all of them try to pay her in cash.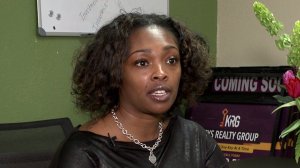 "I have so many clients that don't have bank accounts or are afraid of banks themselves," Looney said.
Like many on the east side, Looney knows taking in cash would make her a tempting target for criminals. Her office is located near Linwood and Indiana avenues, a neighborhood plagued by violent crime and street gangs.
"We have to pay in other forms of payment such as money orders or cashier's checks or checks," Looney explained. "Most of them do money orders because they don't have bank accounts."
That's why civic leaders are opening a community development credit union near 31st Street and Prospect Avenue.
This is the second busiest public transit point in the city, a prime market for those who may best benefit from using a credit union.
"How do you create a mechanism where the dollars in that community will circulate in that community?" asked Ron Lindsay, senior pastor at Concord Fortress of Hope Church. "Because we are the only community in America where the dollar doesn't even circulate one time because there's no institutions that will do it."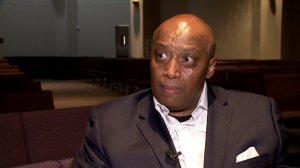 Urban core churches raised $51,000 to support operations of the new WeDevelopment Federal Credit Union. Lindsay said church members recognize the need because they often struggle to save money or face exorbitant costs to borrow.
"You pay more for gas because the gas stations charge you more," said Ajamu Webster, the credit union's board chairman. "You pay more for food per item, and you pay more for financial services because you are getting them from subprime places set up to do that."
When it opens in April, the credit union will have nearly $2 million to lend and more than $400,000 in donated funds to cover operating costs for two years.
"It's all part of a cycle," Webster said. "But it starts right now with people being an owner, rather than people being taken advantage of because they are poor."
Supporters said a credit union focused on community development will help the urban core grow in places where traditional banks deem potential investments to be too risky.
"Most black businesses will never get off the ground because there are not entities that will fund them, that will create opportunities to loan them money," Lindsay said. "This gives us an opportunity to be at the table for people who look like us."
Low-income workers often are intimidated by minimum balance requirements and other penalties that may be imposed on a bank account.
"One problem is fees," Webster said. "The other problem is if you've had a problem with a bank in the past, or your credit score is not good, some banks, you can't even open an account. So people are resorting to using check cashing or payday lending or other ways of making it."
Paying up to 500 percent interest on a payday loan has become one of the most popular other ways.
"You tell them, 'I need some money and will you give me $500?'' Lindsay said. "And they charge you 50 to 75 percent of the dollar you are asking for, for themselves. And you miss that. They are banking on you not understanding your worth."
Groups like Communities Creating Opportunity claim there are more payday loan storefronts in Missouri than the number of McDonald's restaurants and Starbucks coffeehouses combined.
"Sometimes you can walk in there and pay 18 percent just to cash a check," Webster said. "That's crazy!"
Helping people become financially literate is part of the community development credit union's mission. It starts with understanding that you don't have to pay big bucks to access your own money.
"'They are excited about this," Lindsay said about the African American community. "They are hungry to see it happen. They are ready to open up accounts."
Credit union members own their financial institution. Any fees are generally lower than bank fees and returned back to member owners as profit sharing.
"When you do establish with a credit union, the fees are lower. Everything is lower," said Looney, who is waiting to open an account. "The rates, it helps the consumer keep more money in their pocket instead of giving it to the bank."
And in neighborhoods that need more dollars, many believe controlling their own financial future is the key to escaping poverty.
Anyone south of the Missouri River to 85th street and between Troost Avenue and Interstate 435 is eligible to become a WeDevelopment Federal Credit Union member if they live, work or worship within those boundaries.