This is an archived article and the information in the article may be outdated. Please look at the time stamp on the story to see when it was last updated.
KANSAS CITY, Mo. — You may be ready for some Royals baseball, but are you prepared for what's new on their menu?
FOX4's Sherae Honeycutt had the tough task of checking out all the new eats at Kauffman Stadium.
"I would say to hit every piece of food in the stadium, you'd probably have to come to 20 games," said John Woychick, executive chef for Aramark at Kauffman Stadium.
So many new options, but where to begin? Let's start with the Drunken Barbacoa Beef Nachos.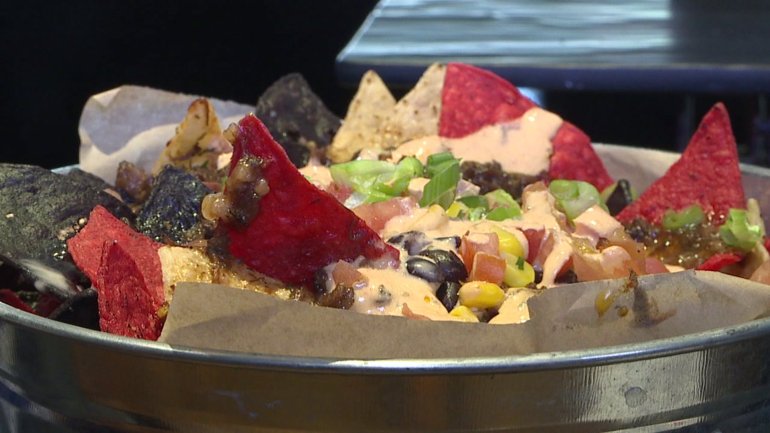 "Slow braised in Tank 7 beer, some orange juice for about 6 hours," Woychick said. "We shred them over top of our tri-colored chips here, some chipotle sour cream, pico de Gallo, charred corn, black beans and finish with some green onion."
Yum.
It wouldn't be Kansas City without the wings, and this year they're smoked.
"We season them in house with our pit master's special rub, then we smoke them, toss them in a garlic butter, parsley," Woychick said.
If you're looking for something healthy, they're offering a coconut chicken salad this year as well.
However, one FOX4 favorite wasn't very healthy — Pork Belly Mac and Cheese. Delicious.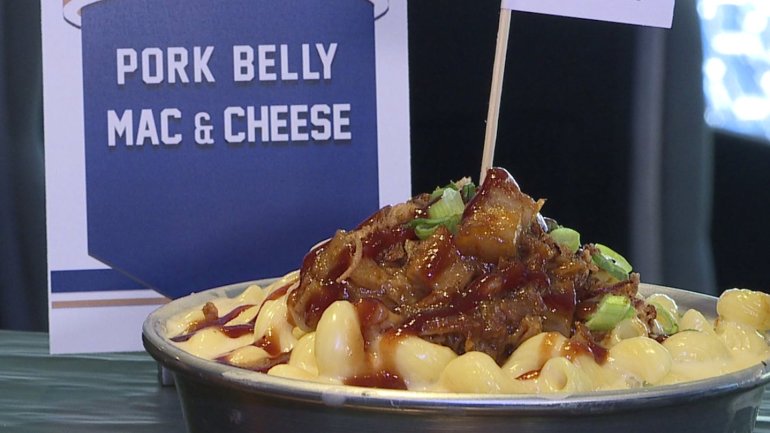 "The mac and cheese is made in house here with some slow-braised pork belly that we also cook," Woychick said. "Then we chop that up, mix it up with our mac; we hit it with some Sweet Baby Ray's BBQ sauce, some fried shallots and finish with some sliced green onions."
They're even put mac and cheese on a hot dog this season.
"Mac and cheese on a hot dog. Yeah, it's absolutely delicious," Woychick said.
There are fish tacos, chicken Philly cheese steaks and even edible cookie dough also on the menu at Kaufman.
These are just some of the new options on the menu. We have the full list here, and you can check out every new item on the menu on FOX 4's Instagram.
And when the season starts next week, get ready to kick back, grab a hot dog — with mac and cheese — and enjoy a delicious season of Royals baseball.