This is an archived article and the information in the article may be outdated. Please look at the time stamp on the story to see when it was last updated.
ATCHISON, Kan. – A new photo making national headlines suggests Amelia Earhart survived a plane crash in the Pacific Ocean and lived out her days in Japan. A special on the History Channel airs Sunday evening; on Wednesday the photo was released, along with the theory about what happened to the world's most famous female aviator.
Investigators believe Earhart and her navigator Fred Noonan are among the people on a Marshall Islands dock in a 1937 photo.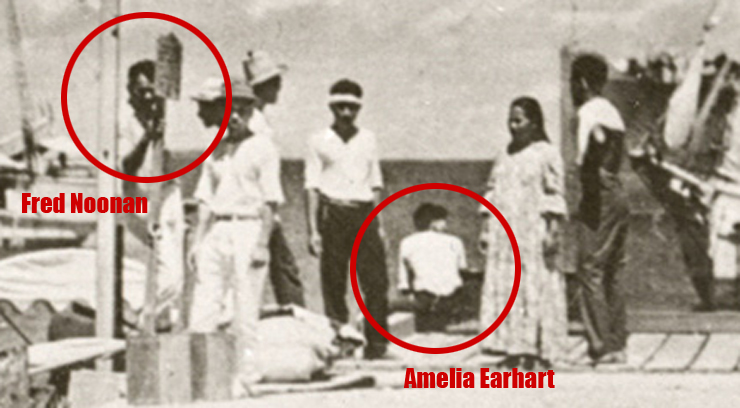 She was last heard from in July of that year, flying over the Pacific Ocean. The photo was taken by someone believed to be spying for the U.S. on the Japanese military.
Travis Grossman runs the Amelia Earhart Birthplace Museum in Atchison, Kansas; Earhart's hometown. He said of the photo, "The fact that these individuals who match their description in the area that they're in, during the time period. And that's what's fascinating too, is that the picture didn't just pop up out of someone's personal file."
More details about the photo and new evidence will air in a special that runs Sunday night on the History Channel.