This is an archived article and the information in the article may be outdated. Please look at the time stamp on the story to see when it was last updated.
KANSAS CITY, Mo. -- A new shuttle service called Bridj and KCATA announced a new partnership early Thursday.
The partnership is a  first-of-its-kind between public bus service and a private company.
The shuttle service operates similar to Uber only with shuttle buses that seat up to 14-people.
It's called Bridj – and the purpose of this program is to get people to their destination with fewer stops and more comfort.
Over the next year, Bridj will only operate in the downtown Kansas City area including Hospital Hill, Crown Center, Midtown, University of Kansas Medical Center and 18th and Vine District.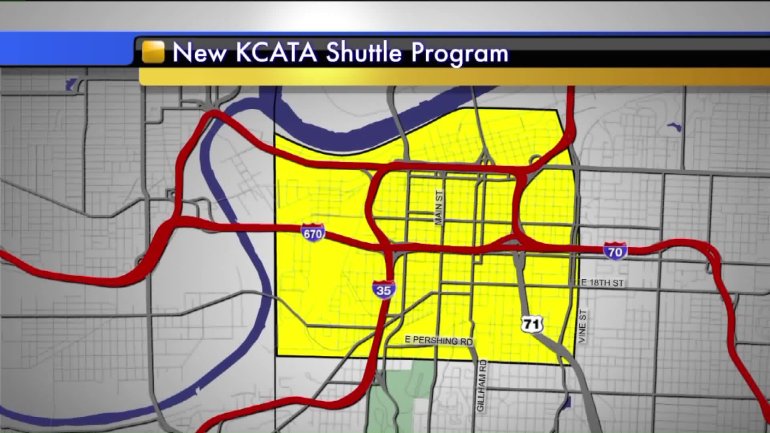 They've already detailed 10 Transit vans made at the Ford Claycomo plant with the Bridj logo.
It costs more than the bus but less than a taxi. Riders are guaranteed a seat and there are fewer stops so riders will get to their destination quicker. There's also Wi-Fi so you can work on the way.
This is a one year pilot program, but if it's popular enough, the service will expand its reach to include more areas of the metro such as Brookside or Waldo or even cities on the Kansas side.
Bridj already offers the shuttle service in Boston and Washington D.C. The cost there per ride is anywhere between $3 and $5-dollars.
The company hopes to begin this shuttle service at the beginning of March.