This is an archived article and the information in the article may be outdated. Please look at the time stamp on the story to see when it was last updated.
The NFL has pretty strict rules on players' footwear, but for one week only, the league is relaxing those regulations to promote charitable causes.
Players will wear custom shoes in Week 13 for My Cause My Cleats, a program to let the men of the NFL showcase some of the causes close to their hearts.
Kansas City Chiefs' Travis Kelce will be promoting Eighty-Seven & Running, his foundation that focuses on empowering disadvantaged youth through education, business, athletics, STEM, and the arts. His charity this year is raising money for local KC organization Operation Breakthrough, which "provides a safe, loving and educational environment for children in poverty and empowers their families through advocacy, emergency aid and education," according to the organization's website.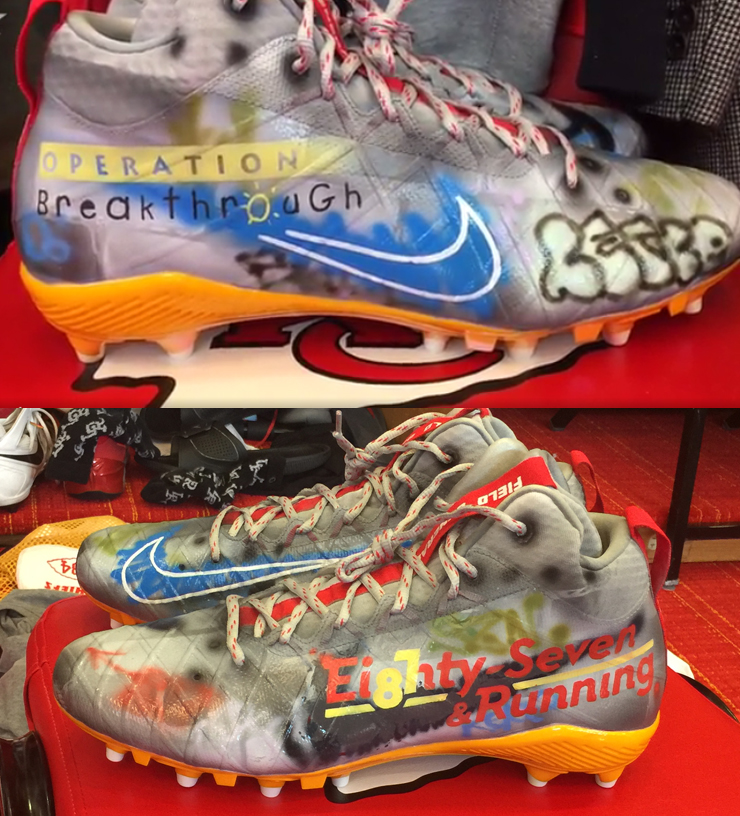 You can read about the Chiefs and their favorite charities at Chiefs.com. Among the Chiefs promoting causes are: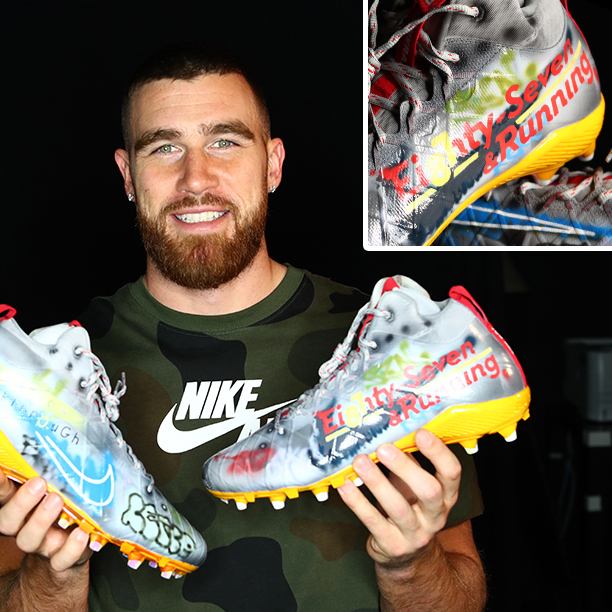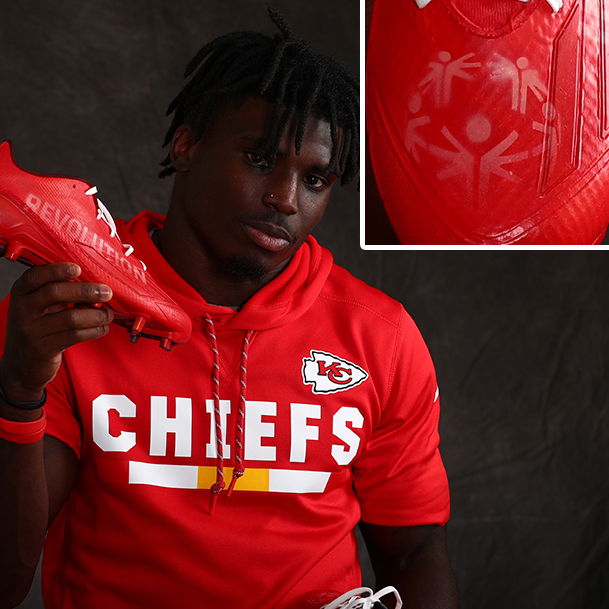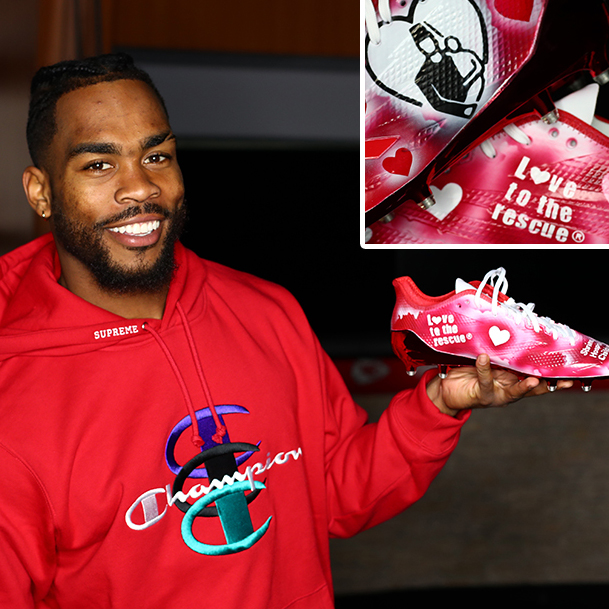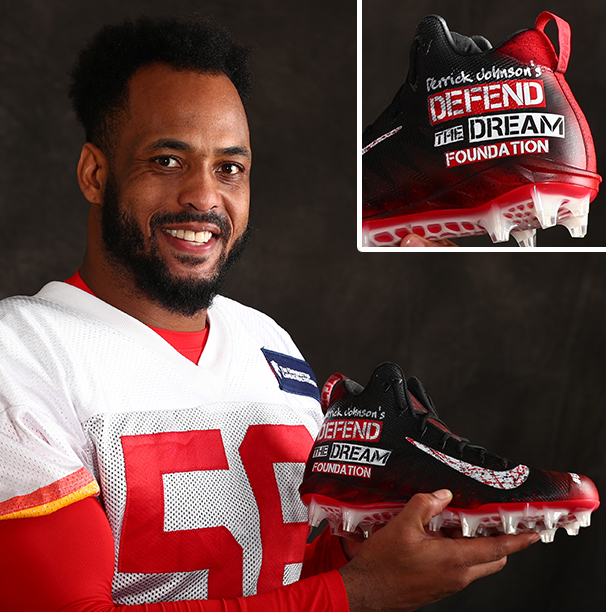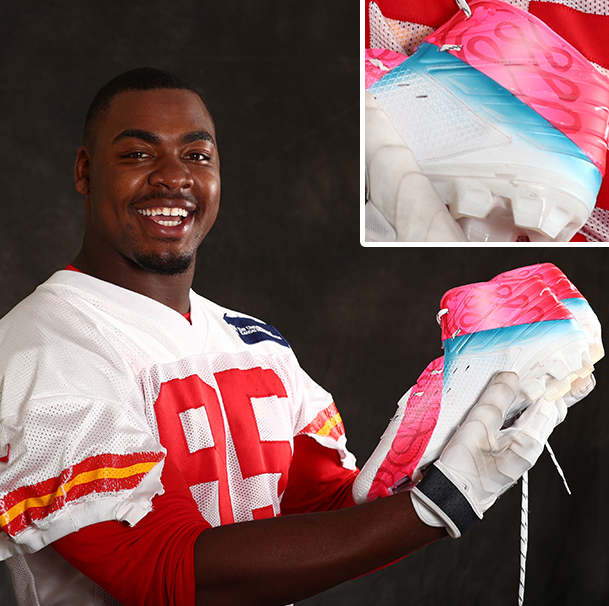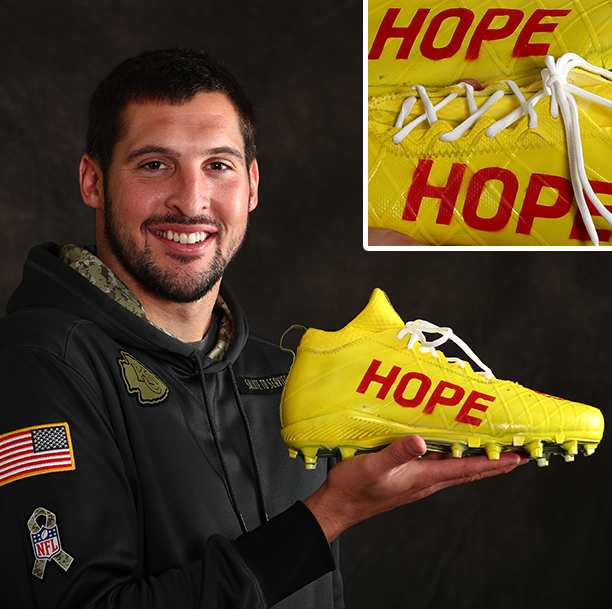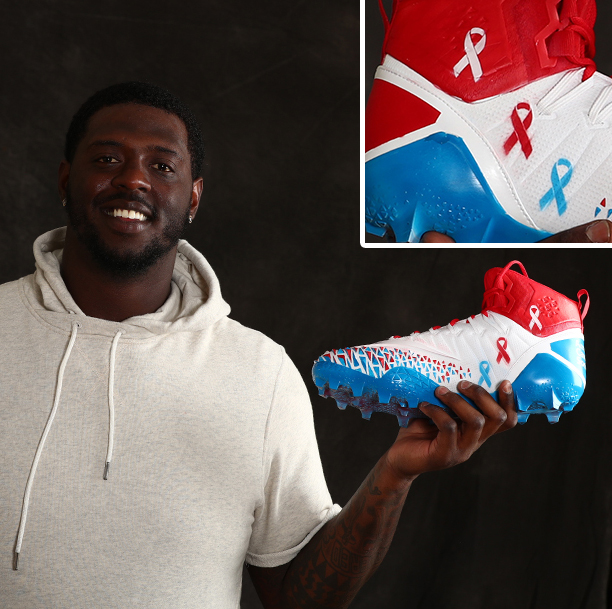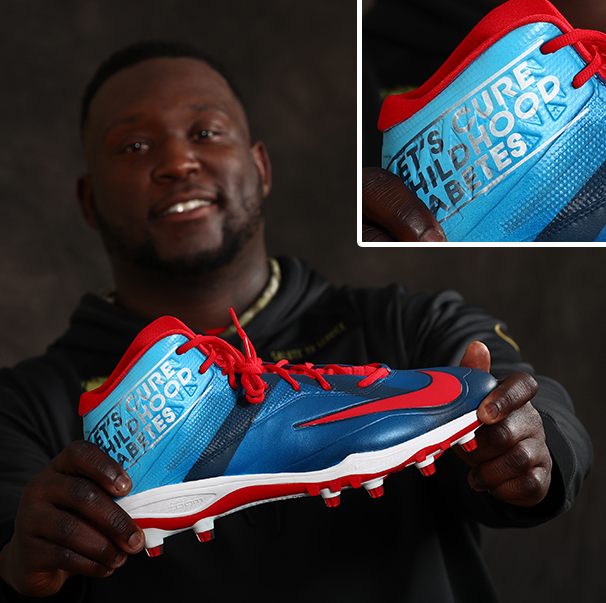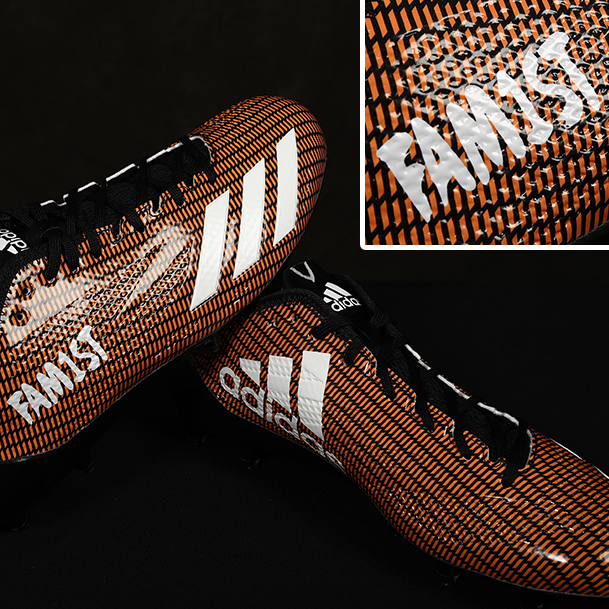 Denver Broncos linebacker and KC native Shane Ray is promoting his charity, Ray's Awareness, which seeks "to inspire kids to dream, no matter what the circumstances, and to assist youth and their families in under-served areas in Kansas City / Denver to reach their full potential through sports programs and activities," according to the organization's Facebook page.
You can see a gallery with more of the custom shoes at NFL.com.