This is an archived article and the information in the article may be outdated. Please look at the time stamp on the story to see when it was last updated.
STILWELL, Kan. — Firefighters in Stillwell, Kan. were busy Thursday morning battling a car and house fire.
The fire started on a vehicle around 6:45 a.m., and spread to a home near 167th and Grandview.
When crews arrived, the fire had already spread into the house, the garage and the attic. The fire then quickly spread through the attic and the rest of the home before firefighters could contain the flames. The Leawood Fire Department was also called to the scene.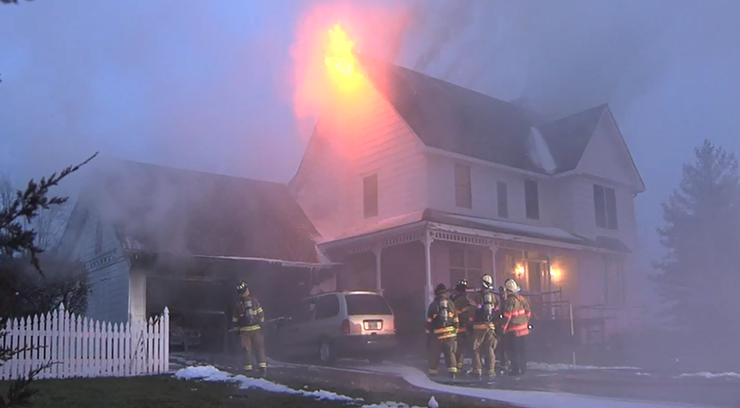 The first units on the scene reported a neighbor informed them that there were still people inside of the home. Shortly after crews saw a man at the front door who told them three more people were inside.
Firefighters helped the three others, one woman and two children, escape through an open back door.
No injuries were reported, but there is significant fire damage to the garage and the attic of the home.
Investigators are still trying to determine how to the van caught on fire, but say an electric block heater that was hooked to the van could have been the cause.
House fire 167th & Antioch. No injuries. News release later. pic.twitter.com/abopc0jA2z

— Overland Park Fire (@OPFDMedia) January 7, 2016
House fire 167th & Grandview under control. No injuries. News release later. pic.twitter.com/0VAGgU9VYF

— Overland Park Fire (@OPFDMedia) January 7, 2016