This is an archived article and the information in the article may be outdated. Please look at the time stamp on the story to see when it was last updated.
KANSAS CITY, Mo. – Photographers who normally compete against one another for business are now working together for a common cause.
Businesses and iconic KC spots are shutting them down because of a few bad apples they say don't represent photographers as a whole.
Brett Judson understands the appeal of the West Bottoms. It`s why he pays more than three times his mortgage to rent a building for his salon, Coven KC.
"The area is beautiful," he said. "All the buildings are gorgeous, so it's very understandable the backdrop that's involved in that. The doors are really beautiful. They're old and original to the building. And so families open the front doors and set up like it's their home photos, so they have like props and everything at the door."
He said they're complete strangers — some posing and taking photos just for social media and others for who do it for profit.
"Besides setting up their fake house in our lobby, in our front door, they will block all the traffic under the 12th Street bridge to get that like beautiful family photo or a wedding photo," he said.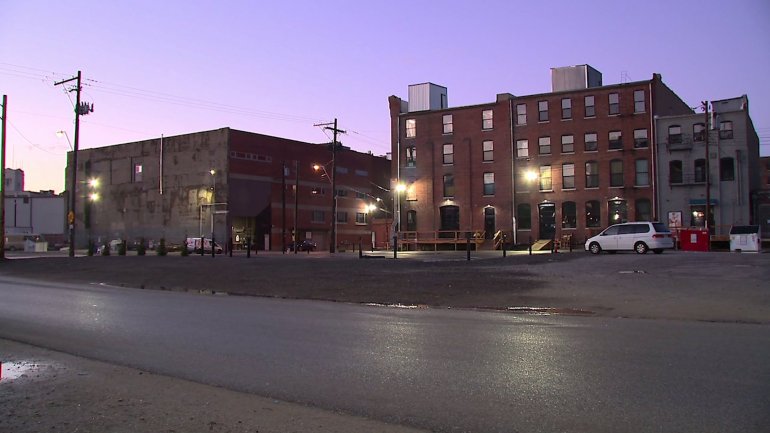 Judson said he also had a photography team set up a paint splatter shoot that left colors and marks all over the side the building he rents.
It's caused enough disruption that he's put up signs.
"On all of the big backdrop areas, there are really tacky 'No Trespassing' signs to try to deter all that, but really, they just pose in front of it now," Judson said.
He said business owners aren't trying to start a fight with anyone.
"No one`s looking for a war. They`re just looking to be respected," Judson said.
Marsha Baylor takes deep pride in her art.
"It gives all of us a bad name," she said. "It`s such a small group of people that's doing this, but it's having a huge impact on the whole city of photographers."
Many places have stopped allowing photography altogether.
"It's become such an issue that not only is it happening in the West Bottoms, but it is happening at our local conservation areas, Burr Oaks, the Kauffman Center," Baylor said.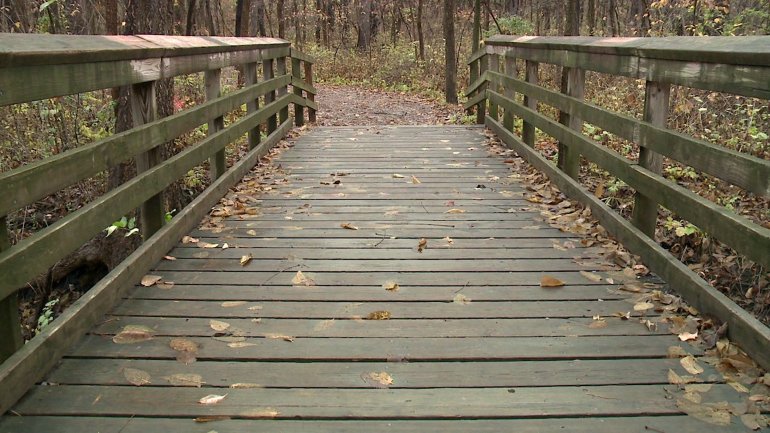 She said she's appalled that a select few have given shooters such a bad name and threatened their livelihoods. It's why she and other photographers are taking time out of their busy holiday shooting season to volunteer and clean up messes left by others.
"You'll see people like me out there picking up after other photographers," she said. "They`re not the norm. We are the norm. We are the people that step up and say, 'This is not OK. This is not how the majority of us run our businesses.'"
She and her colleagues plan to pick up litter and trash in KC's iconic spots, with the hopes they'll be allowed to continue using the tapestry of Kansas City backgrounds.
"We love our city. Kansas City is a wonderful place to be a photographer," she said. "We are very fortunate to have what we have, and the fact that it could be taken away from us is pretty devastating."
Click/tap here to learn more about the clean-up effort.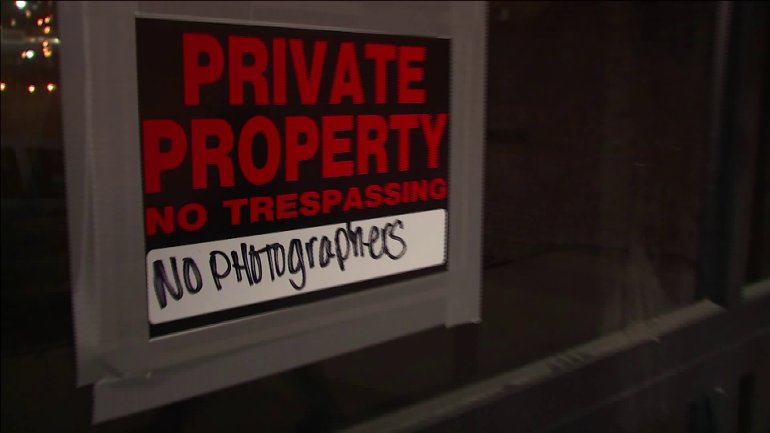 "The city doesn't have any specific laws that would ban taking photos while the photographer is on public property, such as sidewalks, streets, etc.," KCMO spokesman Chris Hernandez said. "If private owners have signs posted banning people from entering their property to photograph their property (or enter for any other reason), that's more of a trespass issue."
He added there's a difference between someone taking a photo of a building from the sidewalk versus someone going onto the property to pose against a wall.
For more on city codes and permits regarding commercial photography, visit this site.
The following information was provided to FOX4 from Missouri Department of Conservation spokesman Bill Graham:
"MDC is currently working on developing a policy to deal with commercial photography and videography on all conservation areas, including Burr Oak Woods. For now, commercial photography is allowed without a permit. However certain conditions must be met by commercial photographers and videographers.
They may not block trails or other areas from other area users.
They may not use props. An example regarding props, MDC staff at Burr Oak Woods have in the past found people carrying large props like couches out into trees.
They may not reserve an area for photography or videography. They cannot tell other visitors they have an area reserved because we do not allow that.
"Photographers and videographers should be aware that many of our areas are open to hunting and others activities throughout the year. This brings up one case, which I wondered might have caused confusion about this issue.
"Burr Oak Woods held a special managed youth firearms deer hunt the weekend of Oct. 27-28. During that weekend, the entire area was closed to the public to ensure safety. The youth deer hunt helps us manage the deer population on the 1,071-acre area, and it connects youngsters with nature and a lifetime outdoor activity.
"MDC encourages commercial photographers and videographers to contact area managers if they have any questions. We welcome the non-commercial, general public visiting our areas to take photos of wildlife or nature that they enjoy."