This is an archived article and the information in the article may be outdated. Please look at the time stamp on the story to see when it was last updated.
NORTH KANSAS CITY, Mo. — Strapped with headphones and microphones, they intently called every play. But these sports announcers were dressed in t-shirts, jeans and tennis shoes, and they haven't even graduated from high school yet.
Emmalyn Downs was one of the announcers behind the mic.
"It's really interesting. I have learned so many new things," the 17-year-old said.
"We're really excited about all of this," 17-year-old Karson Davis said.
The N-2 Sports Program is marking its fifth year in the North Kansas City School District. On Tuesday afternoon, the group showed off the only student-run "live truck" in the country.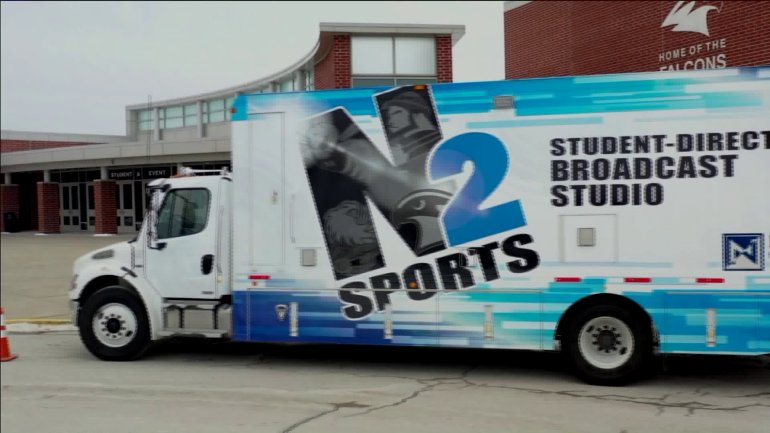 "I do want to go into broadcasting one day and do something in sports," Downs said. "I think the live truck is gonna create so many more opportunities for me."
Downs, her co-anchor and their 11-member crew are all high school students. The teens are thrilled to start this semester off with the district's new live truck.
The 33-foot-long truck is equipped with a multi-screened monitor, three bays for operations and high-tech gadgets that will allow the broadcast students to go live from basketball and football games and many other sporting events.
The crew's technical director, 17-year-old Jacob Dyke, was on the go behind the scenes Tuesday night.
"I'm running around just making sure everything's working. I  just really enjoy getting out there and getting to work with not only the live truck, but getting to meet new people and work as a team," Dyke said.
"We get to set up the cameras. We can plug everything into the live truck, so it's all us and we can pretty much learn from start to finish how to set it all up and that's exciting," Executive Producer Karson Davis said.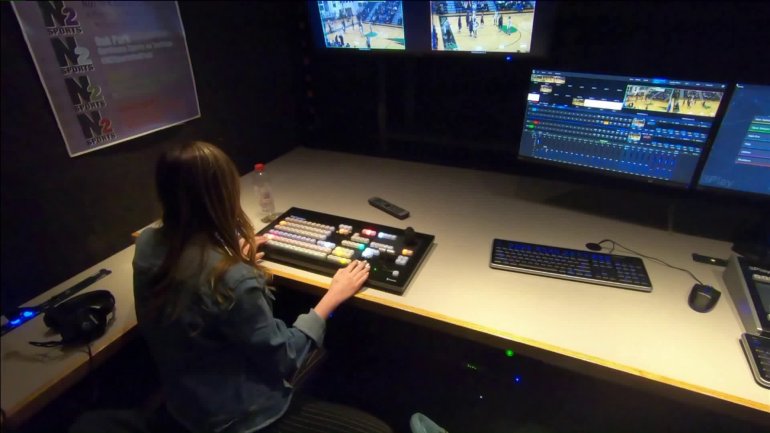 Purchasing the "student-directed studio on wheels" and all the gear to make this possible wasn't cheap. The project cost the North Kansas City School District $360,000. The school district bought the live truck last summer from a television station in Ohio.
Oak Park, North Kansas City and Winnetonka high schools will also share the truck with Staley during sporting events.
"We've got these high-tech kids who are just eating this up, and then we got the talent, the people who are enjoying being in front of the camera. I'm really proud of how responsible these kids are and that they are so excited and wanting to learn," Oak Park sports broadcast teacher Christina Geabhart said.
"All I can say is, 'Watch out Rob Collins,'" Downs said with a big smile.