This is an archived article and the information in the article may be outdated. Please look at the time stamp on the story to see when it was last updated.
KANSAS CITY, Mo. -- A Northland man was shot by Kansas City police after officers say the suspect refused to drop a rifle he pointed at officers. Police say the suspect also shot his wife following an argument.
Charges were filed against 39-year-old Travis D. Potter, who is now accused in Platte County of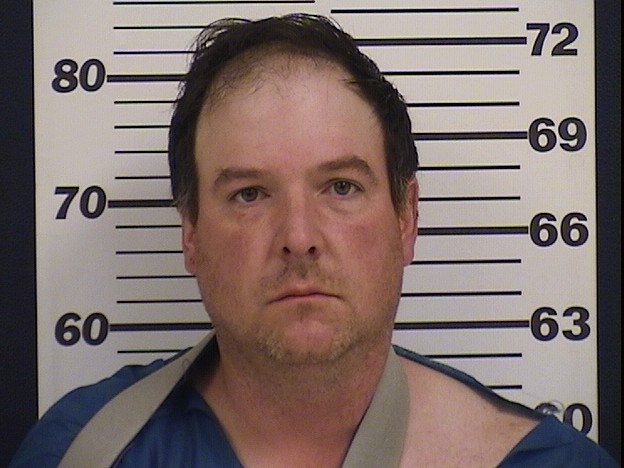 first-degree assault and armed criminal action. While he's still hospitalized, once he's taken to jail he'll be held on a $350,000 cash bond.
Neighbors near NW 79th and N. Congress said they awoke and heard an argument and gunshots on Wednesday morning.
"They're just pretty normal folks. I mean they seemed like good people. He's outside doing yard work and landscaping in the summer time," said next-door neighbor Lex Distefano.
But, on this bitterly cold, winter morning, Kansas City police say the couple that lives there apparently first got into a heated argument.
"I was afraid he's gonna freaking kill my neighbor," Distefano said.
Potter's frantic wife called 911 shortly before 4 a.m. and said her husband had been drinking and was outside firing a rifle into the air. Investigators say moments later, the woman called back and told them her husband shot her once in her leg in the couple's driveway.
Police say the couple's children, ages six and 10, slept through the violent moments.
"He didn't say a dang thing, nothing. He was like a robot. I mean boxer shorts, t-shirt, barefoot, like it was creepy," Distefano said. "We heard like a door slam and that's what's got everybody awake and everything and then screaming, screaming, gunshots and we came outside, he points the gun at us."
"I was more concerned about her to be honest because he put the gun down and went back inside to get another rifle."
A scared Distefano said Potter's injured wife crawled to a neighbor's home for help. Investigators say Potter also pointed a rifle at two officers and when he refused to drop it, the officers fired---hitting him in his arm.
"The cops (said), 'please drop your weapon.' Yeah, he pointed it right in their direction," Distefano said.
Potter and his wife are both still in the hospital, and police say their children are with relatives. Police also said this was the first time they've been called to this house.