This is an archived article and the information in the article may be outdated. Please look at the time stamp on the story to see when it was last updated.
BONNER SPRINGS, Kan. — Westbound lanes of Interstate 70 on the Kansas Turnpike reopened early Wednesday morning at 174th Street after investigators collected crash evidence and cleared the debris from the scene of a deadly crash that killed at least five people died on Tuesday. The number of dead victims rose after the discovery of a sixth vehicle trapped underneath a wrecked tractor-trailer.
A semi-driver reportedly hit a vehicle that caused a chain reaction in the westbound lanes, and set off a fire on Tuesday afternoon.  Of the six vehicles involved, two were tractor-trailers.
"It's unfortunate for everyone involved. Obviously unfortunate for the families who have loved ones involved in it. For people who drive trucks, they are involved in it, they are out on the road trying to make a living, they certainly don't want to hurt anybody," said Kevin Raasch, a truck driver not involved in the crash.
Just as the sun was setting, crews were still at the scene working to investigate and remove wreckage, heavy equipment had been brought in to help move some of it. Hours after the fiery crash you could still see smoke coming off of one of the semi trucks involved. One of the trucks was towed from the scene.
The Kansas Highway Patrol confirms there has been construction in the area, and that the appropriate signs were posted. There is no word whether that was a factor in this crash. The names of the victims who died will not be released Tuesday night as work to determine what happened continues.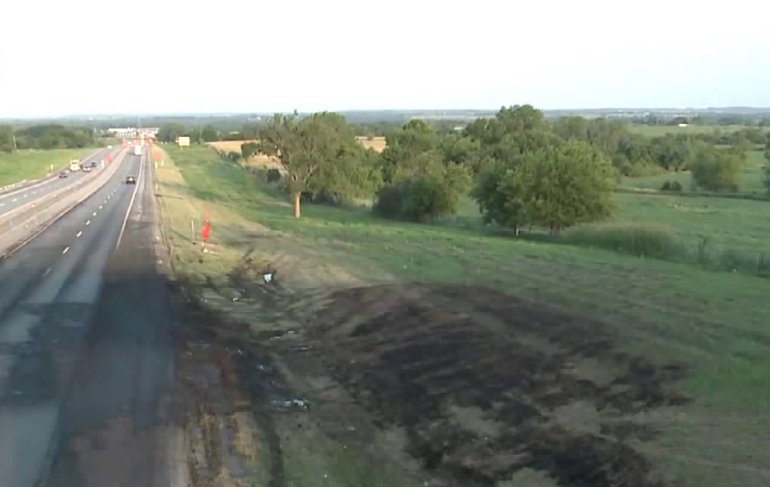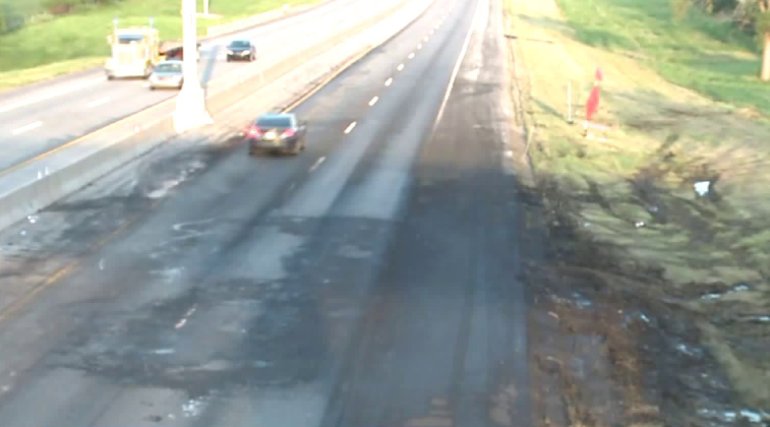 Early on, KHP said it could be hours before all lanes of traffic can reopen, and the eastbound lanes are clear. As midnight approached, the westbound lanes remained closed. KHP had suggested the alternate routes in the graphic below: