This is an archived article and the information in the article may be outdated. Please look at the time stamp on the story to see when it was last updated.
OLATHE, Kan. — A nurse charged with sex crimes against patients pleaded no contest to his most serious charge on Monday.
Dennis Clark went before a Johnson County judge and pleaded no contest to one count of aggravated criminal sodomy, and the judge dismissed six other charges against the nurse as part of the plea deal.
The dismissed charges include:
One count of aggravated sodomy for alleged crimes that occurred on in November 2008
Two counts of aggravated sexual battery of someone over 16 years old, which allegedly occurred in June 2011 and May 2010
Three counts of lewd and lascivious behavior from July 2013 and June 2013
Some of his victims were at the courthouse with the families to watch his plea.
"Very tough situation to see this linger on and linger on for almost two years and some months," Larry Schindler said. "Hopefully we have some closure with it. I don't know if we will or not. My wife may never have closure."
Schindler's wife was one of Clark's victims about eight or nine years ago. He says Clark always seemed like a good nurse who was always happy. He added that he was shocked when he learned what his wife had been through.
Clark had just went before the judge on Friday and was expected to enter a plea to the charges. That was the third appearance in court in which he was expected to enter his plea, but changed his mind at the last minute.
Clark was charged with seven sex crimes in Johnson County and three sex crimes in Kansas City, Kan.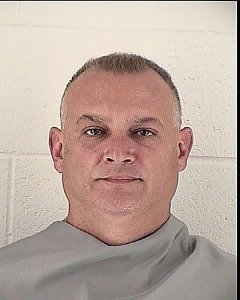 When Clark again backed out of entering a plea Friday, the judge said it was the last time. He ordered Clark to return to court on Monday with a plea. If he didn't have one, the judge said he would order an immediate trial.
In October 2015, Wyandotte County filed sexual battery charges against Dennis Clark after four alleged victims say he acted and/or touched them inappropriately while he was a nurse at Providence Regional Health Center. The first alleged victim was a psychiatric patient who accused Clark of simulating sex. The second patient said she was sexually assaulted. The third woman said Clark touched her inappropriately while she was in recovery.
After the allegations came to light at Providence, Johnson County reopened an investigation into sexual assaults by Clark at Menorah Medical Center. Initially, prosecutors did not have enough evidence to file charges.
Johnson County prosecutors charge that the alleged victims at Menorah Medical Center, 5721 W 119th St., were overcome by force or fear, unconscious or physically powerless, and/or incapable of giving consent to the sodomy due to mental deficiency or disease which was known or reasonably apparent to the offender. Prosecutors also accused Clark of exposing himself to patients for his own sexual gratification.
Fox 4 will continue to follow this story. Be sure to download our apps and sign up for push alerts to be notified on developments for this and other developing stories and follow us on Facebook.
Fox4kc news apps:  iPhone and Android