This is an archived article and the information in the article may be outdated. Please look at the time stamp on the story to see when it was last updated.
KANSAS CITY, Mo. -- Between 1300 and 1400 students at Oak Park High School, 825 NE 79th Terrace, at North Oak Trafficway and Troost Ave., in Kansas City's Northland, were evacuated by bus loads Monday and transported to Staley High School after a male claiming to be a student made a threat against Oak Park High School.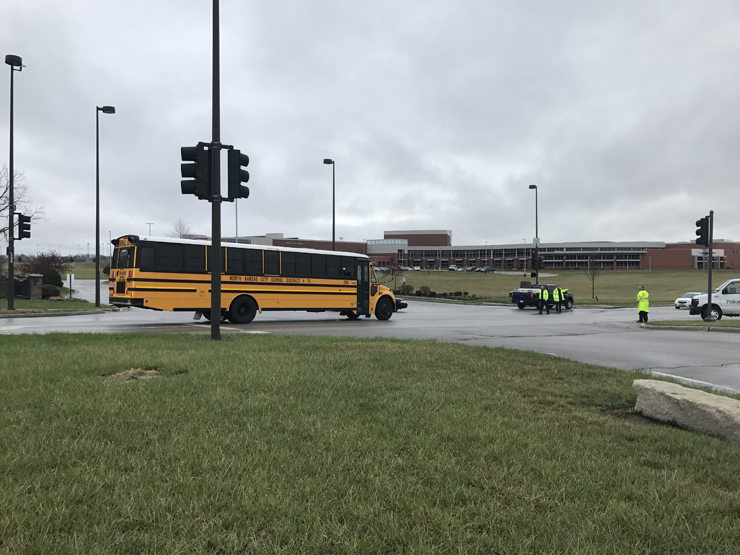 The Clay County Sheriff's Office is leading the investigation and speaking with four to five students in an effort to narrow down who their suspect is, but say at no time was there a student in the school with a gun.
Jon Bazzano with the Clay County Sheriff's Office said a male student professing to be a student called the Kansas City, Mo., Police Department with the threat.
Nearly 50 officers from the Kansas City and Gladstone Police Departments, as well as Clay County deputies helped in the investigation. The Kansas City bomb and arson unit was also called to the school to investigate along with four bomb sniffing dogs from the Kansas City Police Department.
At about 2:15 p.m., Oak Park was given the 'all clear' and that nothing suspicious was found.
The search of Oak Park High School has been completed. Nothing suspicious was found. All roads have been reopened. @kcpolice

— Clay County Sheriff (@SheriffClayCo) March 27, 2017
However, the school will not be open to students until 7:00 a.m., Tuesday. That means students will not be able to retrieve their vehicles or their belongings until the scene is clear.
Bazzano says law enforcement felt it was best to evacuate the students because they were not able to immediately determine the source of the threat.
"We don't want to take any chances just because we don't know," Bazzano said.
Watch FOX 4's full interview with Bazzano here
While being evacuated from the building students were seen walking with their hands above their heads in single-file lines.
Once students filled a bus, the bus took the students to Staley High School. Some parents waited in line for 90 minutes to pick up their Oak Park High School student.
Just as news was unfolding, FOX 4's Kathy Quinn spoke with a woman who sometimes fills in as a substitute at Oak Park High School, where her daughter is also a teacher.
"I'm a little nervous, but I know that God is in control, and he's got this. Sending prayers for the students and the teachers, and just covering them in prayer,"  she said.
"I have no way of texting my daughter or hearing from her," she added. "Praying for peace. I know the wonderful staff and teachers have it under control with our wonderful police."
A nursing home near Oak Park High School was also placed on lockdown.
"Well, she is affected," said Debbie Kern about her mother who is in the nursing home. "All these police men are here not doing what they would normally be doing in a day, and they're being tied up in this mess."
Kern also lives near the high school.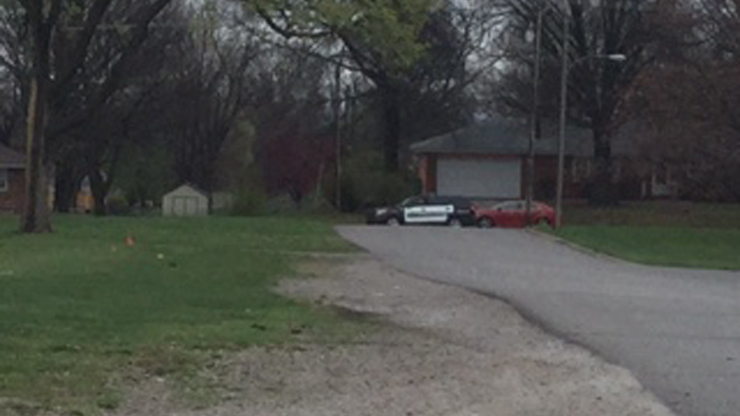 The following is a transcript of the message sent to parents in a voicemail message by Oak Park High School principal Chris Sartain. Click here to hear it:
"Oak Park High School is currently on lockdown as we investigate an anonymous threat. Law enforcement is on site, assisting the investigation and working to keep everyone safe. We do not have a lot of details at this time but we will give you an additional messenger at a later time as soon as we have more information and learn more. We know this is a stressful time and appreciate your cooperation and patience. Student safety is our priority here at Oak Park High School and we'll try to keep you as informed as we possibly can.  Please expect a follow-up messenger soon."
Initially FOX 4 heard a male student, claiming to have been bullied, was inside the school with a gun and had threatened to shoot up that school, but police said "that was not a credible threat."
Moments later, FOX 4 heard another student allegedly made some type of bomb threat, and sheriff's deputies with the Clay County Sheriff's office have now surrounded Oak Park High School and blocked off all immediate entrances.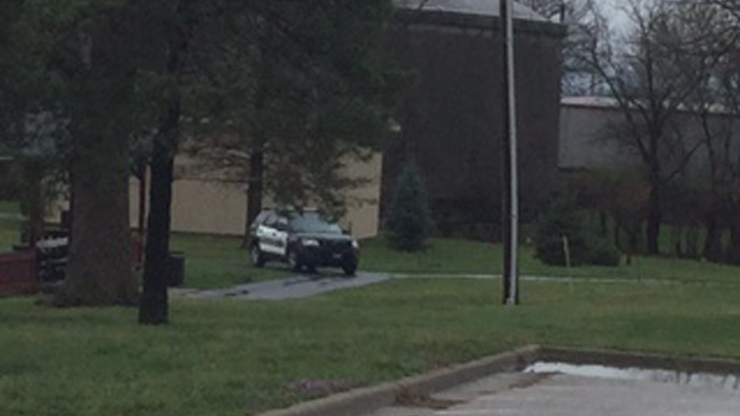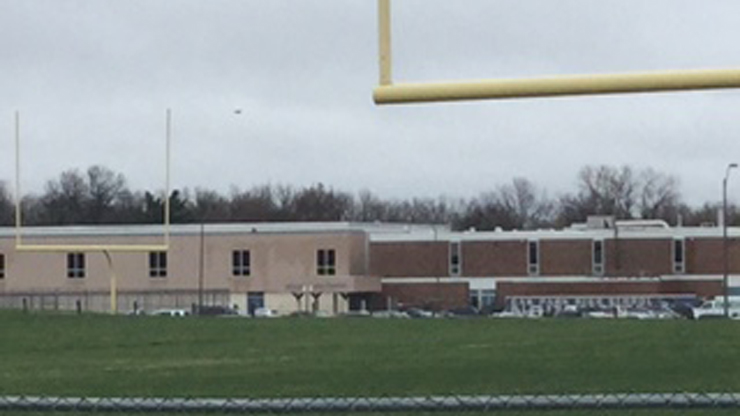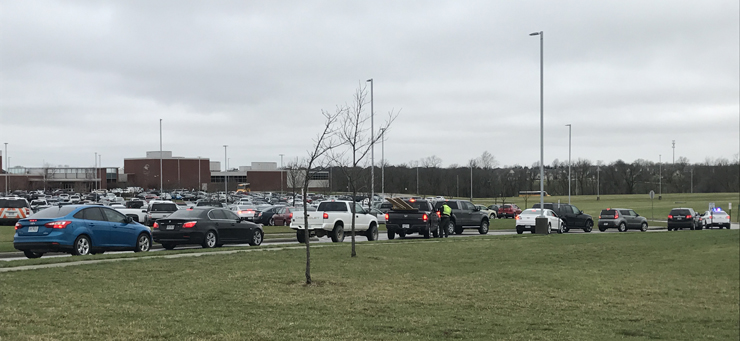 If you have to pick up a student at Staley High School, click the map below for directions.
[protected-iframe id="d8f462dd174b5f85b356224ddb73837c-28016812-78417489" info="https://www.google.com/maps/embed?pb=!1m28!1m12!1m3!1d24712.744216967643!2d-94.57068277360379!3d39.263455816164374!2m3!1f0!2f0!3f0!3m2!1i1024!2i768!4f13.1!4m13!3e6!4m5!1s0x87c0580686a6b999%3A0x721e2d2c0d396c86!2sOak+Park+High+School%2C+Northeast+79th+Terrace%2C+Kansas+City%2C+MO!3m2!1d39.2368035!2d-94.5699961!4m5!1s0x87c0576f54c35871%3A0x1a6b3f59cf67a0fa!2sStaley+High+School%2C+2800+NE+Shoal+Creek+Pkwy%2C+Kansas+City%2C+MO+64156!3m2!1d39.2883141!2d-94.54385239999999!5e0!3m2!1sen!2sus!4v1490630804798" width="600" height="450" frameborder="0" style="border:0" allowfullscreen=""]