This is an archived article and the information in the article may be outdated. Please look at the time stamp on the story to see when it was last updated.
ASHEVILLE, N.C. — An old sweater purchased from a Goodwill store in North Carolina turned out to be quite the find for the couple who bought it.
According to WLOS News in Vintage store owner Sean McEvoy and his wife, Rikki, were shopping at the Goodwill outlet store, located on Patton Avenue in West Asheville, North Carolina, back in June of 2014 when the two discovered a yellow and black sweater which read "West Point" across the front of it, on the top of a bin of donated goods.
The McEvoy's purchased the vintage sweater, which was for sale by weight, for just $.58 with the intent of selling it at their store.
Later on, Sean said he was watching a documentary on the legendary Vince Lombardi when he saw a photo, of the famous coach, who had served as an assistant coach at West Point from 1949 to 1953, wearing a sweater which looked identical to the one they had purchased from the thrift store.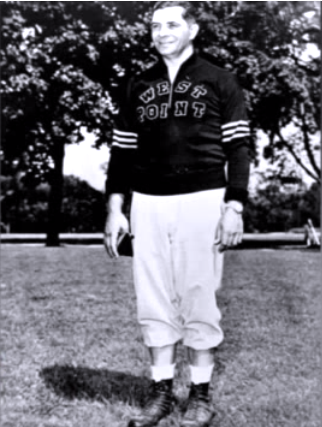 After bringing the photo to the attention of his wife, she informed him that she had noticed a name tag inside of the sweater they bought.
"She said I think it's that guy, Lombardi," McEvoy told News 13. "My heart kind of sank into my stomach a bit."
McEvoy drove to Dallas where he visited Heritage Auctions which had an authenticator verify that the sweater was in fact the same sweater worn by Lombardi in the photograph. It was determined by the company that the sweater could easily be auctioned for around $20,000.
Heritage Auctions plans to sell the legendary football coach's sweater on February 21.
CLICK HERE to read more from WLOS.