This is an archived article and the information in the article may be outdated. Please look at the time stamp on the story to see when it was last updated.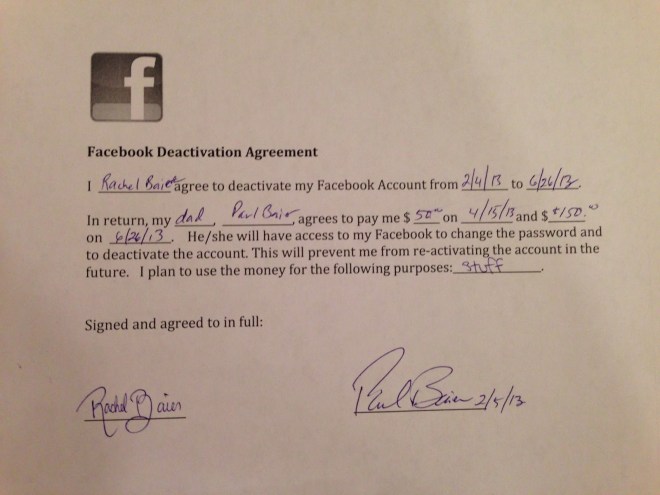 How much money would it take for you to stay off Facebook for 5 months?  For one teen, $200 will do the trick!
Paul Baier, a vice president for Boston energy firm Groom Energy Solutions, drafted up a legal agreement for his 14-year-old daughter that offers her $200 if she will stay off Facebook for five months.
The daughter will get $50 in April and another $150 in June.
The best part? The whole thing was her idea.
He posted this on his website:
"Facebook Deactivation Agreement with my 14 year old daughter (5 months). Her idea which I support fully."
According to the contract, Rachel intends to use the money for "stuff."
The contract expires on her last day of school for the year: June 26.