This is an archived article and the information in the article may be outdated. Please look at the time stamp on the story to see when it was last updated.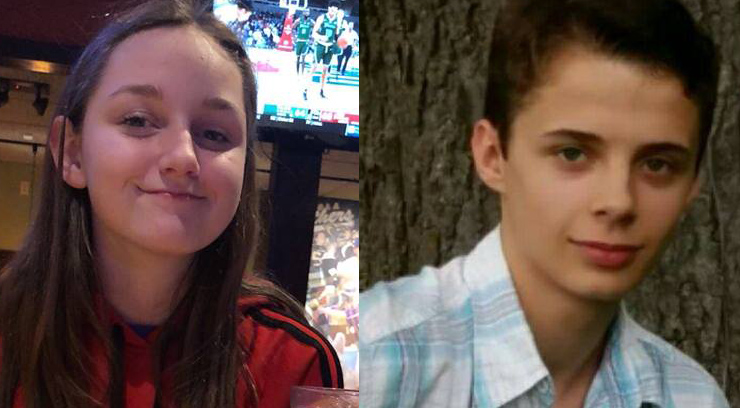 UPDATE: Officials say the two missing kids have been found and are safe. 
---
Original story:
PLEASANTON, Kan. — Officials in Linn County, Kansas, are searching for two missing children who took a family car and drove away from their homes, police say.
Keith Streeter, 14, and Alayna Swearingen, 12, were last seen at their homes in rural Pleasanton, Kansas, at about 11:30 p.m. Sunday.
The Linn County Sheriff's Office said investigators believe the two took a 2001 silver Buick LeSabre that belongs to Swearingen's family and drove away. Officials said the two are boyfriend and girlfriend, and they don't believe a third person is involved.
Streeter is described as 5-foot-6, weighing 120 pounds with brown hair and blue eyes. It's not known what he was last wearing.
Swearingen is described as 5-foot-2, weighing 106 pounds with blonde hair and hazel eyes. She was last seen wearing blue jeans, a camo t-shirt and possibly a red and black hoodie.
Police said the Buick they're believe to be driving has the Kansas license plate 488-KHT.
Anyone with information is asked to call the Linn County Sheriff's Office at 913-795-2665.