This is an archived article and the information in the article may be outdated. Please look at the time stamp on the story to see when it was last updated.
KANSAS CITY, Mo. -- On Sunday, metro drivers' concern was the heavy snowfall. On Monday night and Tuesday morning, drivers need to be on the lookout for black ice. Low temperatures are expected to make the roads refreeze.
"Some of the good melting that's been helpful is then going to freeze overnight, so it's going to be icy in the morning," said Chris Hernandez, spokesman for KCMO.
Some road crews were playing catch up Monday.
"The drifting last night set us back a little bit, so we've been doing extra treating today," said Chris Sandie, director of Blue Springs Public Works.
Most of the primary roads in Blue Springs are plowed and salted. Sandie said his crews use a salt compound called "Snow Slicer."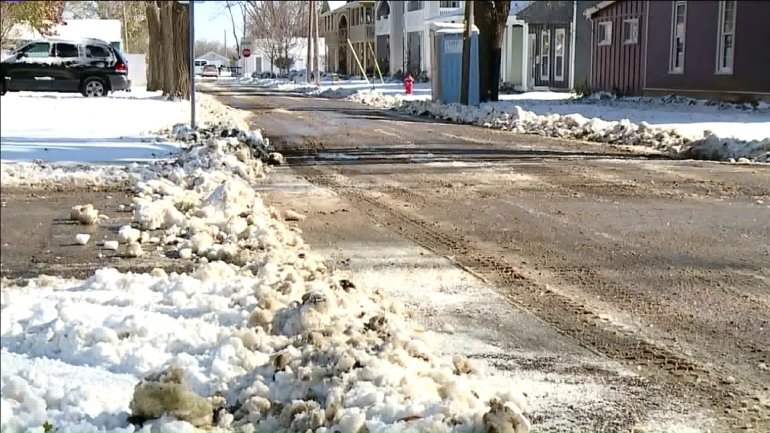 "The problem is it's good to -20 (degrees), but it loses its effectiveness the closer you get to that," Sandie said.
And overnight Monday, with temperatures expected to drop into the teens, Sandie said all salt mixtures will be far less effective on the roads.
"Tonight you will have refreeze, especially in intersections where the water will run across," Sandie said.
It's a challenge for public works departments across the metro. In Kansas City, crews have 6,400 lane miles to cover with salt.
"All of the main streets are considered passable, but that's not perfect, and that`s something we are going to continue working on," Hernandez said.
The status of Kansas City's streets won't improve unless the salt can reach the roadway before the colder temperatures hit.
"The plows have to get in there and attack all of that snow pack that built up," Hernandez said.
Public works crews warn drivers to be careful ahead of the anticipated refreeze.
"You just gotta watch out for the black ice and the slick spots," Sandie said.