This is an archived article and the information in the article may be outdated. Please look at the time stamp on the story to see when it was last updated.
KANSAS CITY, Kan. – What was supposed to be a family-fun filled day at Schlitterbahn turned to tragedy Sunday, Aug. 7, as an Olathe boy died during an accident on the Verrückt water slide.
Caleb Schwab, 10, son of a Kansas state legislator Scott Schwab, was pronounced dead at the park, after the tragic accident happened while he was riding the Verrückt, promoted as the world's tallest slide.
Caleb was at Schlitterbahn with his mom, dad and brothers.  Caleb is the second son of Michele and Scott Schwab. Caleb was reportedly riding the slide with two adult women, with whom he was matched on the raft. The women are from north of Hays, Kan. One suffered a broken jaw, and the other a broken bone in her face and had to have stitches in her eye. The husband of one of the women says they are also suffering emotionally. He says the women do not know exactly what happened because it happened so fast. One of them had her eyes closed. One described it as the worst day of her life.
Within seconds of the accident, shock waves were sent through Schlitterbahn. Families were rushed out of the park, after many witnessed the tragic accident.
"We honestly don't know what's happened, that's why a full investigation is necessary, we have to understand what's happened," Schlitterbahn spokesperson Winter Prosapio said.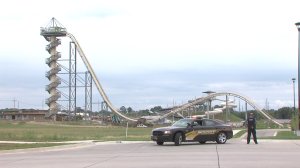 Schlitterbahn officials could not say the last time the Verrückt slide had a safety check, just reporting each ride is tested daily.
"I freaked out. I ran full speed towards the slide, I was stopped and wasn't allowed to go past," Jessica Lunquist said, who was at the water park Sunday, and had two 12-year-olds riding the Verrückt.
Minutes felt like hours, as she waited to hear who the victim was. Soon she found out it was Caleb.
"Shell-shocked tears, moms crying," Lunquist said. "Just imagine, you come here to have fun, celebrate fun times….We came here for a birthday party. We are leaving with a death."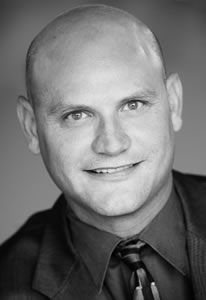 Scott Schwab issued a statement through the family's pastor:
Michele and I want to thank the Olathe and Kansas City, KS  communities and all our friends and family for their outpouring of support and compassion as it relates to the sudden loss of our son, Caleb Thomas Schwab.

Since the day he was born, he brought abundant joy to our family and all those who he came in contact with. As we try and mend our home with him no longer with us, we are comforted knowing he believed in his Savior, Jesus, and they are forever together now. We will see him another day.

Your continued prayers are welcome and appreciated. We appreciate your understanding of our family's need for privacy during this difficult time of grieving.
The statement thanked the community for an "outpouring of support and compassion" after his sudden death. It asks for privacy as the family grieves. A GoFundMe account has been set up for Caleb's funeral.
They say Caleb was a boy who loved sports and being involved in his church. He was a student at a private school in Overland Park, Heritage Christian Academy.
Family says since the day Caleb was born, he brought joy to anyone he came in contact with. People at the park say Caleb will be in their hearts and prayers.
"It's not our family but it still hurts," Lunquist said.
All over the Kansas City community, people who heard about the accident on Sunday were stunned and grieving for the Schwab family.
https://twitter.com/KevinYoder/status/762496525498916864
Scott Schwab is a talented and conscientious public servant. Deepest sympathies to Scott and his family. Hard to comprehend the loss.

— Dave Helling (@dhellingkc) August 8, 2016
https://twitter.com/govsambrownback/status/762474761897205766
Schlitterbahn will be closed Monday. The Verrückt will be shut down until the investigation is complete.  The slide opened in July of 2014 after its opening was delayed a number of times.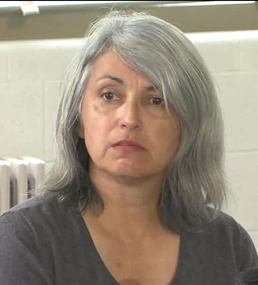 "Given that safety is our first priority, we have closed our Kansas City park and we have closed the ride pending a full investigation,"Prosapio said. "Our thoughts and prayers are with the family during this difficult time."
The park's website said Verrückt is the largest water slide in the world at 168 feet, 7 inches, and riders must be at least 54 inches tall. The combined weight of all the people on-board one raft must fall between 400 and 550 pounds.
*Following the accident, Caleb was reported to be 12-years-old.  FOX 4 messaged the family's pastor, acting as their spokesperson, who clarified that Caleb was 10-years-old.
Caleb Thomas Schwab

Accidental death investigation underway at Schlitterbahn

KCK police are investigating an accidental death Sunday at Schlitterbahn.

KCK police are investigating an accidental death Sunday at Schlitterbahn.

KCK police are investigating an accidental death Sunday at Schlitterbahn.

KCK police are investigating an accidental death Sunday at Schlitterbahn.