This is an archived article and the information in the article may be outdated. Please look at the time stamp on the story to see when it was last updated.
INDEPENDENCE, Mo. — The Bureau of Alcohol, Tobacco and Firearms says its on-scene investigation at Lake City Ammunition Plant is done, and the National Response Team concluded that a deadly explosion on Tuesday afternoon was an accident, no foul play is suspected.
Investigators say they still haven't determined the exact cause of the explosion that happened at about 1 that afternoon.
Lake City representatives said 55-year-old Lawrence Bass, of Blue Springs died as a result of injuries sustained in the blast at a primer mixing facility. Four others were hurt, but refused further treatment after being checked out at the plant.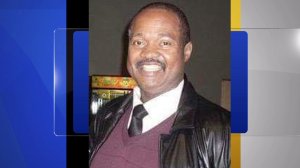 Bass' family provided this statement to the media:
"We are devastated, in disbelief and heartbroken for the loss of a son, brother, our father and grandfather. We are thankful for the many prayers and ask for the respect of the media during our time of mourning. Thank you ~Bass Family"
The 707,000-square foot facility, established in 1940, manufactures small-caliber munitions for the U.S. Army and operates the NATO test center, which performs ammunition reliability testing and weapon testing. The plant consists of 408 buildings, 43 magazines, 9 warehouses, and 11 igloos across 3,935 acres of land.
The primer production area was significantly damaged in the explosion.
Lieutenant Colonel Eric Dennis, Lake City commander, said making ammunition is "dangerous work, and our employees risk their lives to protect our men and women in uniform."
Orbital ATK says in a news release that full-time employees who haven't already reported back to work will return on Wednesday, April 19. The company says they should call their hotline number for further schedule information. Grief counselors will be present.