This is an archived article and the information in the article may be outdated. Please look at the time stamp on the story to see when it was last updated.
CLINTON, Mo. — One Clinton police officer was killed and two other officers were injured Tuesday night in a shooting.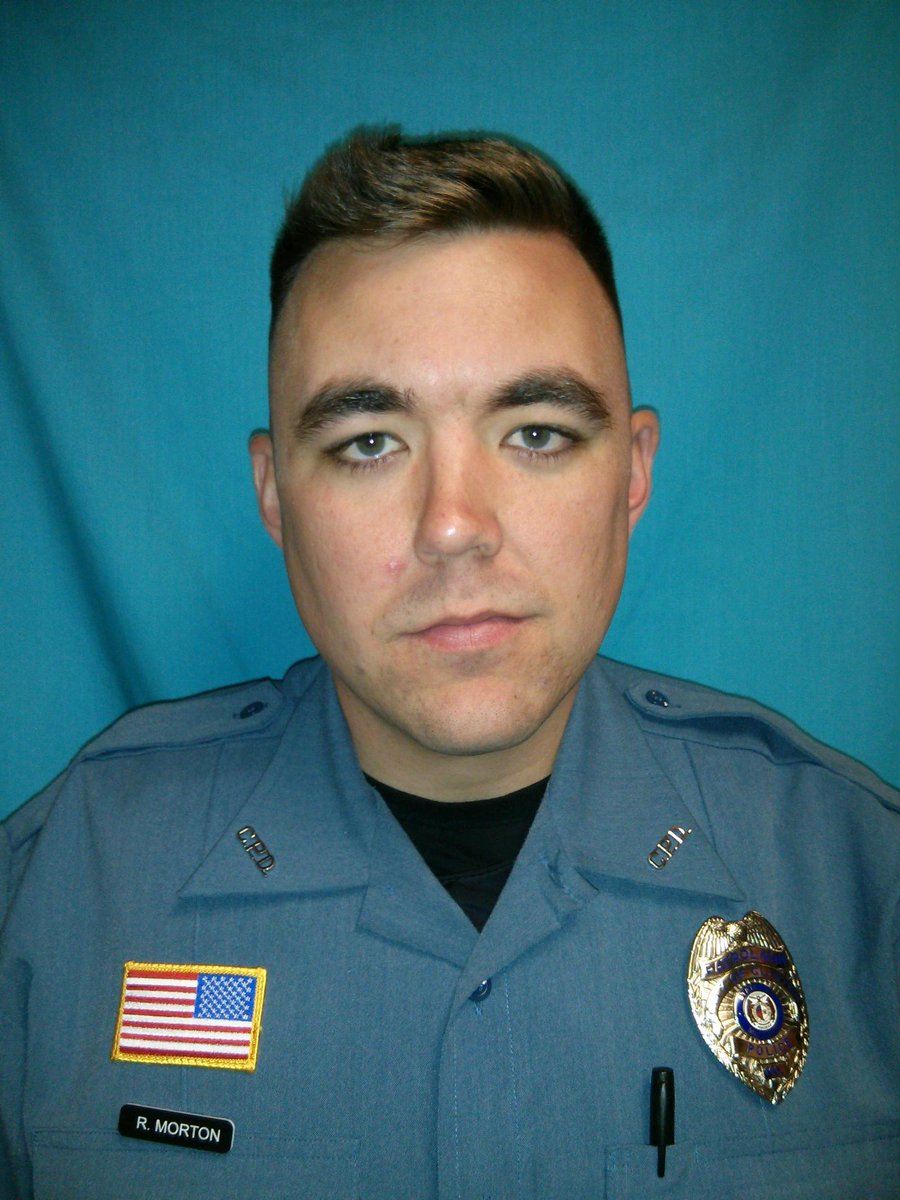 Christopher Ryan Morton, who was known by his middle name, made the ultimate sacrifice. He was just 30 years old when he was killed.
Officer Nathan Bettencourt is in stable condition, recovering from gunshot wounds and surgery at a Kansas City-area hospital. Officer Nicholas Kasper was also treated for gunshot wounds and was released from the hospital earlier Wednesday.
Police believe 37-year-old James E. Waters, from Clinton, killed Morton. Authorities on Wednesday released a mug shot of Waters from a November 2017 arrest for unlawful possession of a firearm and possession of a controlled substance.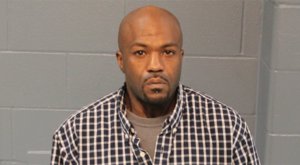 Morton worked as a full-time Clinton police officer from Feb. 12, 2015 to Jan. 10, 2017.  He then worked as a reserve officer until Sept. 24, 2017, when he returned to the force full time.
He also served in the Army National Guard as a specialist. He returned home in May of 2014 from Afghanistan where he served as a bridge crew member, a radio communications manager and maintained all military bridges in multiple regional commands.
Morton was featured in a Mother's Day greeting video while he was in Kandahar, shared by the Defense Visual Information Distribution Service.
On June 5, 2014, the Kansas City Royals honored Morton for his military service. He joined the Army National Guard in November 2005, and at the time the Royals honored him, he had been deployed twice. At that game, Morton presented Jeremy Guthrie with a flag flown overseas during his deployment.
The Royals tweeted shortly after learning about Officer Morton's death.
"We are saddened to hear the news regarding Clinton, Mo Police Officer Chris Morton this morning. He was honored for his military service at #TheK in 2014. Our thoughts are with his family today," the Royals said.
[protected-iframe id="53e0af926b3cacf82d83d191ee23cbc3-28016812-78417489″ info="https://www.mlb.com/video/share/our-heroes-specialist-morton/c-36920735?tid=6479266″ width="540″ height="304″ scrolling="no"]
The 30-year-old is from Knob Noster, Missouri, approximately 70 miles or an hour and 15 minute drive east from the metro. He attended Knob Noster High School and later studied at University of Central Missouri.
According to Sgt. Bill Lowe with the Missouri State Highway Patrol, it was around 9:20 p.m., when Henry County 911 received a call from a home near S. Orchard and W. Ohio Street, in which the phone line was left open and screaming was heard in the background. Three officers were shot responding to the scene.
Missouri State Highway Patrol confirmed around midnight Wednesday that Officer Morton died. Two officers were injured and are being treated. Police said the alleged shooter, Waters, was found dead inside the home.
Multiple agencies, including Clinton PD, Henry County Sheriff's Department, and Missouri State Highway Patrol SWAT Team responded.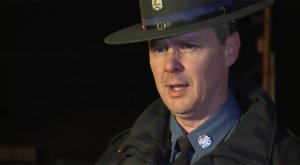 Sgt. Lowe spoke at a news conference around 1 a.m.
Lowe said at some point shortly after officers arrived at the home, they were shot at from inside the residence. The officers then engaged the suspect. They entered the home in an attempt to help the woman who called 911 and apprehend the shooter. At that point, the three officers were shot.
Shortly after Bates County Sheriff's Office arrived on the scene with their CERT team, they went in and got the officer who was still in the house, pulled him out so they could treat him. They then regrouped so they could go back into the house.
The shooter remained inside the home while a SWAT Team formed a plan to enter. Around 12:10 a.m., the SWAT Team went inside and found the shooter dead. It is unclear if the shooter took their own life or they were killed when officers shot back.
Lowe said the woman heard in the 911 call was not injured. *
It is not known what kind of weapon the shooter used.
One neighbor told FOX4's Marcus Officer that she heard the gunshots and saw one of the officers running across the street bleeding from the arm. She said it was took dark outside to see the other two officers. She referred to it as waking up to a nightmare.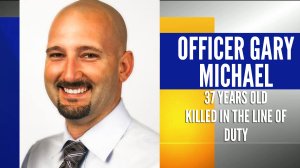 This makes the second Clinton officer shot and killed in the line of duty in the past year.
It was seven months ago to the day that Officer Gary Michael was killed after he was shot during a traffic stop on August 6. Michael shot and wounded the suspect, who fled on foot and was captured after a two-day manhunt. That suspect, Ian McCarthy,  is charged with first-degree murder and armed criminal action. Prosecutors are seeking the death penalty in that case.
Ofc. Gary Lee Michael was a husband and stepfather. He was 37 years old.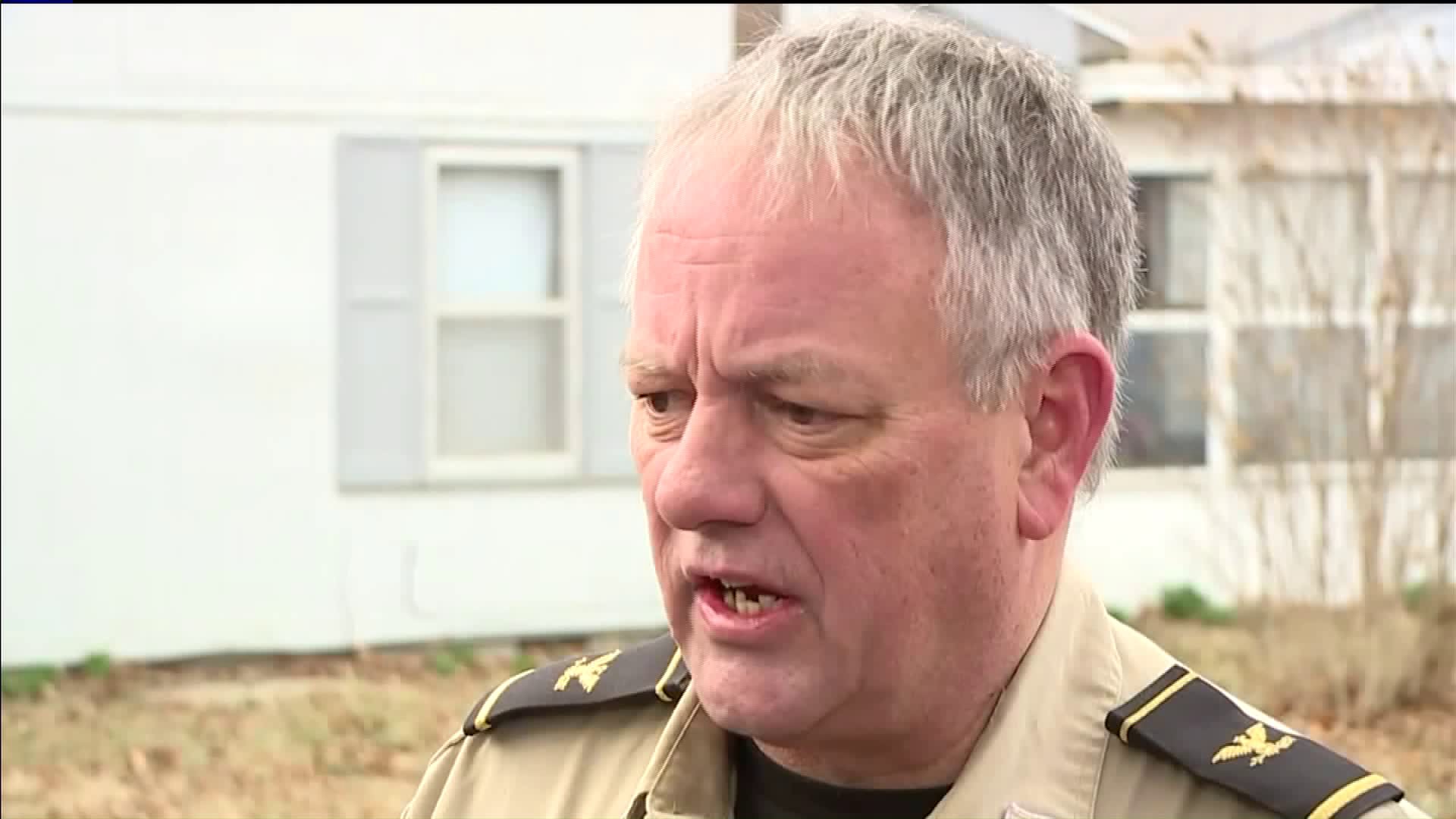 "It's just devastating," Henry County Sheriff Kent Oberkrom said. "Certainly when Officer Michael was killed on August 6 of last year it was just devastating to our community, and these things as we've said then and I'll say it again, they just don't  happen in small towns like ours."
Now, once again, Clinton officers will face the horrible task of burying one of their own.
"It's just another tragic event for this community and especially this police department. They've endured a lot. They're going to endure more," Sgt. Lowe said.
Lowe expressed how the loss of yet another officer will impact the department and the Clinton community.
"It's a small department," Lowe said. "It's small enough that you know each individual officer and the community knows each individual officer, and it's hard to put into words when you're talking about an agency of this size, a community of this size where something tragic like this happened just seven months ago."
Gov. Eric Greitens issued a statement expressing his condolences and honoring Morton for his service.
Today, in the state of Missouri, we lost one of our police officers. He was a thirty-year old gentleman whose name was Ryan Morton. Officer Morton was a member of the Clinton Police Department, and late last night, he was shot and killed in the line of duty.

All of us can stop today and pray for him and his blessed memory. We can think about his family, and we can, for a moment, share in their grief. And these are good and right things, and we should do them.

I'd ask us to do one more thing: think of this police department and all police departments throughout our state. This fall, the Clinton Police Department lost Officer Gary Michael. I got to know the men and women of the Clinton Police Department and the community through that tragedy.

Officer Morton took Officer Michael's post in the department. Those two warriors are together now, in the company of God, who has brought his sons home.
Sgt. Lowe held a news conference at 1 a.m. You can replay that entire news conference in the video player below.
*Editor's note: The Missouri State Highway Patrol initially said there were two women who made the 911 call, but Henry County Sheriff Kent Oberkrom says further investigation shows there was just one woman who made the call.