This is an archived article and the information in the article may be outdated. Please look at the time stamp on the story to see when it was last updated.
CASS COUNTY, Mo. — Investigators say that one of two sets of human remains found in Cass County are missing woman Jessica Runions, who hasn't been seen since September. The Jackson County Medical Examiner made the identification, and her family has been notified.
Police were previously investigating her case as a disappearance, and it's now been classified as a homicide.
Two human skulls were found near each other in a wooded area around E. 233rd and State Route Y, south of Belton, earlier this week. The second set of remains hasn't been identified, though investigators think they may be Kara Kopetsky's, who has been missing since May of 2007.
Runions was last seen the night of Thursday, September 8 when she left a party at about 9:30 with a friend of her boyfriend's, Kylr Yust.
Police found her Chevrolet Equinox burned out in a remote area near Blue River Road and Bannister a day after her mom reported her missing on September 9. Investigators searched the area surrounding where the SUV was found without success.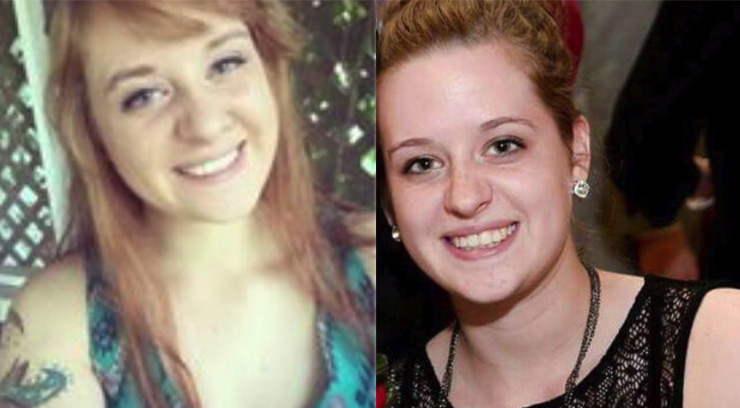 Police wanted Yust for questioning related to the discovery, and he was arrested on family property in Edwards, Mo., about two hours southeast of Kansas City, on September 11. He was subsequently charged with knowingly burning a vehicle. He didn't answer reporters' questions about Runions' whereabouts when he was transferred to the jail.
Although Jessica and Kara probably never knew each other, and although Jessica is about five years younger than Kara, they do a share a connection to Yust, who was Kara's boyfriend.
He pleaded not guilty to the knowingly burning a vehicle, and is currently in custody at the Jackson County Detention Center. His case has been sealed but his trial for the Class D felony is scheduled for October 16, 2017.
Runions worked as a baker at an assisted living facility, mixing her love for being in the kitchen, with her love for caring for people, both young and old.
"She took care of her sisters, helped raise them essentially, and she loved them so much, and I know that she misses them so much right now, and they miss her," cousin Tiffani Sims told FOX 4 previous.
"She was a sweet young woman and we love her very much she was loved she was very much loved and we want her back," cousin Kimberly Newberry said.
Earlier on Wednesday, this was posted to a Facebook page dedicated to finding her:
[protected-iframe id="847f2f0bcf06130bc0079c26f44d0846-28016812-38006261″ info="https://www.facebook.com/plugins/post.php?href=https%3A%2F%2Fwww.facebook.com%2Fjessicarunions2016%2Fposts%2F1077935772312682&width=500″ width="500″ height="294″ frameborder="0″ style="border: none; overflow: hidden;" scrolling="no"]
Investigators say they'll be back in the area of 233rd and Y Hwy on Thursday morning where a search of the area will involve nearly 100 investigators according to the Cass County Sheriff's Office. Weather brought the investigation to a halt on Wednesday.