This is an archived article and the information in the article may be outdated. Please look at the time stamp on the story to see when it was last updated.
KANSAS CITY, Kan. — Police in Kansas City, Kan., are investigating a homicide that happened around midnight near 6th and Stewart.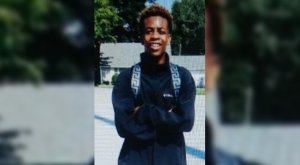 Police say one person was shot and taken to the hospital where he died early Monday morning. Police have not yet officially named the victim, but a family friend identified him as 16-year-old Hakim Ali.
No suspect information has been released.
According to police, investigators are also looking into a shooting that happened near 2nd and Walker around 3:20 a.m. That person, who police describe as a male in his 30s, is in critical condition. Police also say they've taken one person into custody to question them regarding this shooting.
There is no word on whether the two shootings are connected.
Anyone with information regarding either of the shootings is asked to call the TIPS Hotline at (816) 474-TIPS.