This is an archived article and the information in the article may be outdated. Please look at the time stamp on the story to see when it was last updated.
KANSAS CITY, Mo. —  Police are still searching for whoever shot and killed a 25-year-old man outside a popular gym along Ward Parkway Wednesday.
Police say Darrell Allen, originally from  Kansas City but living in Texas, died. Allen was back in Kansas City visiting family.
The shooting happened around 9:45 p.m. outside the Genesis Health Club at Ward Parkway shopping center.
"Details are still coming regarding the incident that took place in the Old Navy parking lot near our club, so we cannot comment on the specifics," a spokesperson for Genesis said in a statement. "We have been told that this was a specific personal attack and that there is no further danger to patrons of the shopping center. As a result, the location will remain open. Our thoughts and prayers are with the victim and his family."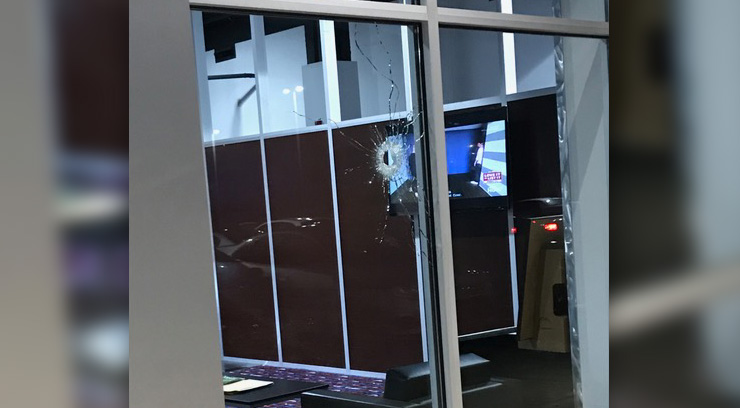 Police said Allen came out of the gym and a black man wearing a white T-shirt over his head began firing at him. Allen tried to run away, but the suspect chased after the man for about 100 yards and continued to shoot until he hit Allen.
Police found Allen on the sidewalk with no signs of life. The suspect drove away from the area in a dark-colored vehicle.
Police estimate the suspect fired at least 30 shots. One of those shots hit a window at the gym.
"I was in the gym working out with my girlfriend," witness Austin Shelton said. "I was doing some shoulder exercises all of a sudden we hear a bunch of obvious shots going off. I thought a machine was breaking or something. Then I see everybody flood into the locker rooms, and then we figured out someone was being shot."
Police are asking anyone with information to call the TIPS Hotline at 816-474-8477.
Ward Parkway Center says all restaurants and shops will be open Thursday.
"We are shocked and saddened by the incident/shooting that occurred at Ward Parkway Shopping Center on Wednesday evening resulting in a tragic death," the center said on their website. "Our thoughts are with the family and friends of the victim. KCMO Police believe this was an act targeted at this particular individual. All stores and restaurants remain open."