This is an archived article and the information in the article may be outdated. Please look at the time stamp on the story to see when it was last updated.
OLATHE, Kan. -- A KCK man has now been charged in the death of a pregnant Olathe woman.
Ashley Harlan, 23, was killed in January. Olathe Police announced the arrest in connection to her death Thursday. Her boyfriend, 26-year-old Devonte Wash, was charged with capital murder in Johnson County.
"We won't rest until there's justice for Ashley and her child," said one of Ashley's friends.
Justice now feels closer with an arrest in the 23-year-old's murder.
"It's been hard for us, you know, just kind of watching it unfold and not being able to do anything," the friend said.
The friend didn't want to be identified for concerns of her own safety. She is especially worried, knowing Ashley is yet another victim in a recent spike of violent crimes against women in the Kansas City metro.
"We need to get to the bottom of it, of why it's going on," the friend said.
Just last week, Ashley's family talked with FOX4's Problem Solvers Crime Files about the heartache they've lived through since losing Harlan and her unborn baby.
"Hard to breathe. Hard to catch your breath. Hard to think straight," said Harlan's aunt, Jane Stewart.
Police say Harlan was last seen alive on Jan. 29. Her boyfriend called police the next day, saying he'd found her hurt in the townhouse she shared with her grandfather. Investigators later confirmed Harlan had been shot.
"And then your mind wanders, 'How did this happen? Was this a robbery?' You have all these questions," Stewart said.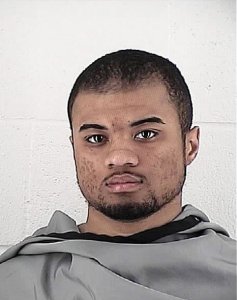 A month after Harlan died, family members and Wash held a press conference with police, pleading for clues to find her killer.
This week, Wash was booked into the Wyandotte County Jail. On Thursday, the Johnson County District Attorney announced a capital murder charge has been filed against Wash. He's currently being held on $5 million bond.
Harlan's friends said she'd called them, worried about Wash, the night before she died.
"We won't remember you, but we aren't going to forgot what you did. And we're going to get to the bottom of this," the friend said.
Harlan had a troubled past, in and out of foster care. But she'd worked hard to turn her life around, becoming a Christian, working with sex trafficking victims, and was ready to become a mom.
Loved ones are now left clinging to memories of her bright smile and beautiful soul.
Wash is due in court Friday afternoon to answer to the capital murder charge.