This is an archived article and the information in the article may be outdated. Please look at the time stamp on the story to see when it was last updated.
BLUE SPRINGS, Mo. -- On Monday, Joe Pearce opened his business, Giggles 'N Jiggles Family Fun Center in Blue Springs, just as he's done for the past few years. But, this day was no ordinary day.
"Well, today was a rough day all around," Pearce said as he fought back tears.
Indeed it was a rough day for he and his wife, Cora. You see, their son, Zach, who helped his parents with the family's business online and in so many other ways, is no longer here.
"He's your baby. It's pretty tough; just been a tough day," Joe Pearce said.
"Yeah, he helped run this business. It's like I'm lost without him," Zach's mother said.
On Dec. 3 of last year, Zach and his boyfriend were walking home from dinner when Zach was killed.
"He had a good night. He dropped the money bag off at home, left and had dinner with his friend," Joe Pearce said.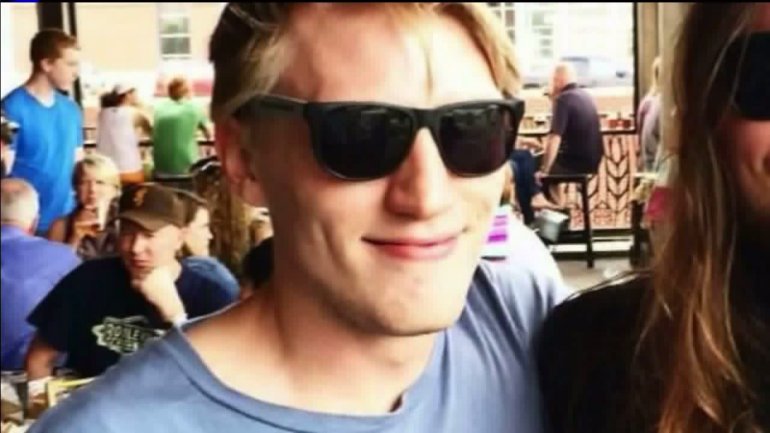 The metro dad later learned about his son's tragic and untimely death. It happened just feet from Zach's apartment near 40th and Walnut in Kansas City.
Police say at least three robbers in a blue 2003 Jeep Liberty approached the two young men. Two of the robbers jumped out of the vehicle. One of them demanded Zach's money.
"That's still so hard to understand. It just doesn't make any sense. Zach gave him his wallet and everything, and he still shot him. I still want justice because if they killed once, they'll kill again," Cora Pearce said.
"I just want the person to come forward or somebody to call in something to the police. Give us some kind of closure," Joe Pearce said.
Zach Pearce was a paralegal and dreamed of one day becoming a lawyer.
In honor of their son's unsolved murder, the Pearces spent Monday evening opening their hearts and business to dozens of children and teens whose parents have been murdered.
"It's Christmas time, and we had to do it. Show them some support and let them know that not everybody is bad in the world," Joe Pearce said.
"You have to know they are experiencing a lot of pain and are hurting. Their lives have been changed forever. I know their pain," Cora Pearce said.
In the meantime, police tell FOX4 only five tips have come in since Zach Pearce's murder. A $10,500 reward is being offered in the unsolved case.