This is an archived article and the information in the article may be outdated. Please look at the time stamp on the story to see when it was last updated.
OVERLAND PARK, Kan. — Overland Park police arrested a man from New Jersey after they say he walked up to a woman and her baby while they were in the checkout lane of an Overland Park Walmart and started choking the four-month-old.
Officer John Lacy says a shopper at the Walmart off 75th Street and Frontage Road saw the incident, which took place around 7:23 a.m., and tackled the man.
Police say the shopper restrained the man until police arrived. The suspect was taken into custody, and the baby is okay.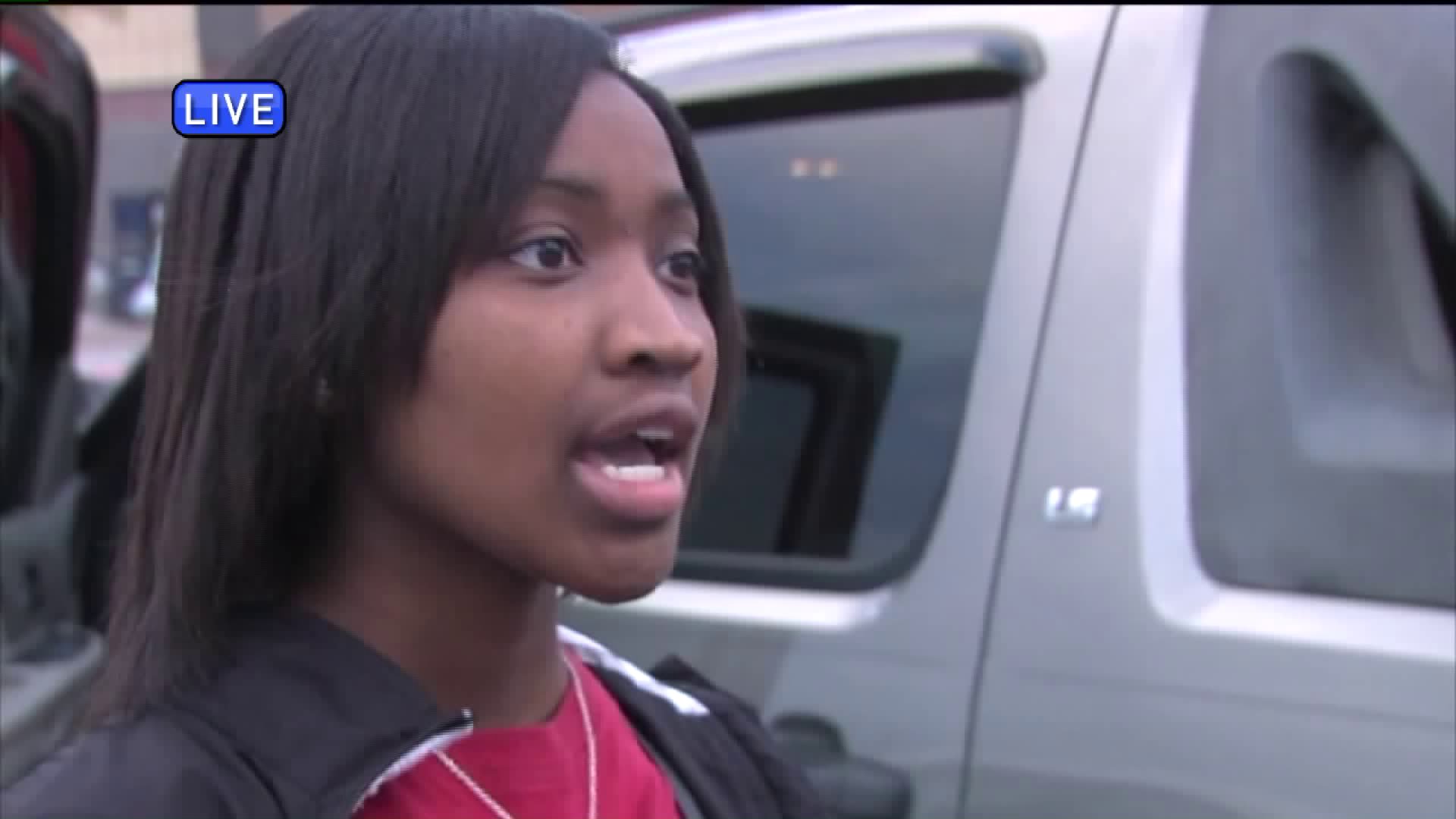 The baby's mother, Quisha Hill, told FOX 4 that she always shops at this particular Walmart, and on Wednesday she stopped in for a few items.
"I come in to grab couple items, and as I while I was at the counter top, speaking with the lady and bagging up my groceries, this random man comes out of nowhere and yanks the car seat out of the cart, has my baby, and he's like I'm taking the baby, I'm stealing her. I'm taking her. Call 911. Call 911," Hill said.
Hill says the man then began choking her child, and she began screaming for help. Nearby shoppers jumped in to help and wrestled the man to the ground.
"That's when tons of Walmart workers come over to help me get her out," Hill said. "She is still restrained. As soon as they come over to get him, they body slam him down to the ground. He punches one of the security officers. And then that's when we have the baby back."
Hill says the would-be kidnapper also spoke a foreign language that she didn't understand. Police took the suspect to Shawnee Mission Medical Center to be evaluated by doctors. He's expected to face criminal charges.
According to Hill, the baby turned red for a few moments but is expected to be fine.
Hill adds the man appeared to be under the influence and at one point took the baby's car seat and put it over his head and tried to wear it like a hat.
"Our main concern right now is for our customer and her child," a spokesperson for Walmart said. "We're appalled this happened in our store, and we're working with police to make sure they have all the information they need."
Hill says she's thankful for the people who stepped in to help save her baby.