This is an archived article and the information in the article may be outdated. Please look at the time stamp on the story to see when it was last updated.
OTTAWA, Kan. — Prosecutors in the capital murder trial of an eastern Kansas man accused of killing a toddler and three adults have described a grisly crime scene as opening statements got underway.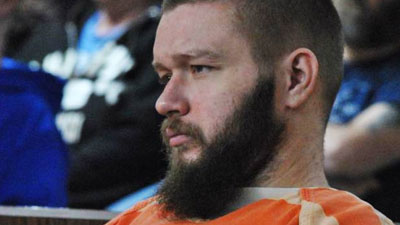 Kyle Flack, 30, is charged in the 2013 deaths of Andrew Stout, Steven White, Kaylie Bailey and her daughter, Lana. The three adults were found at a farmhouse near Ottawa, and the girl was found a week later inside a suitcase floating in a creek.
Flack's defense attorney is arguing that the case against Flack is circumstantial and there are no-eye witnesses to the crimes.
The trial in Franklin County District Court in Ottawa is expected to last several weeks.
Look for updates from FOX 4's Shannon O'Brien on FOX 4 news at 5 and 6 p.m., Monday, March 7.