This is an archived article and the information in the article may be outdated. Please look at the time stamp on the story to see when it was last updated.
KANSAS CITY, Mo. – After years of petitioning the U.S. government that his life was in danger, an openly gay man from Saudi Arabia was recently granted asylum in the United States.
Saudi Arabia is considered one of the worst countries in the world for LGBT people. Homosexuality can be punishable by death in the Middle Eastern country.
Wajeeh Lion, an alias used to protect his real identity, began seeking asylum in the U.S. nearly five years ago after he was outed as being gay.
"The Saudi Arabian government gets their legitimacy through the Wahhabi ideology, which is the strictest ideology in Islam," Lion explained. "A lot of the gay community, if not all of the gay community, is very much closeted and very well hidden."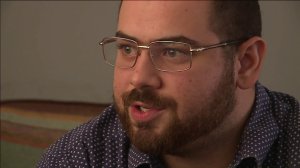 The 25-year-old who now lives in Kansas City said he's always been attracted to the same sex, but he didn't know what that meant because he grew up in a conservative home.
"My family was very religious; therefore, I was very sheltered," Lion said. "We were taught that this act will lead you to go to hell."
Lion said he hated himself for about 10 years. It wasn't until his senior year, while studying at Kansas State University, he accepted that he was gay. His family disagreed.
"There was threatening of me going to conversion therapy, sending me back to Saudi Arabia, took my phone away," Lion said.
His family, who are well-off, shut him off completely.
"I had everything, but I didn't have myself," Lion said. "I didn't have my truth of who I am, so I lost my family, all my income and all my connections. Being able to say that I'm gay literally meant that I had to lose everything and start over from scratch."
Feeling helpless and afraid for his life, Lion reached out to a dean at Kansas State who helped him find a safe house to live in.
"I was receiving death threats, kidnapping threats and was getting attacked or harassed on hourly basis," Lion said.
He became depressed, even suicidal, but Lion said he didn't want to give the people in his native country the satisfaction of taking his own life.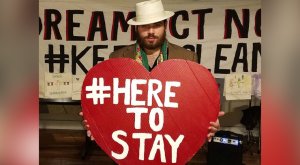 "The only thing that would stop you from hurting yourself is understanding there's a whole country that wants me dead, and I would be doing them a favor if I were to be gone," Lion said.
Two Kansas City lawyers took Lion's case pro bono and helped him navigate the complexities of seeking asylum – a process he called humiliating.
"It is extremely hard to seek asylum in another country, especially one like the United States," Lion said. "No one intentionally goes to another country and begs them to allow you to stay in their country because your home country wants you dead just because you're gay."
U.S. Citizenship and Immigration Services notified Lion that his request for asylum had been granted in September 2018.
"When I got the news, I was shocked. I feel like I can breathe," Lion said.
He said he will always have some level of paranoia given the political rhetoric in the U.S and Saudi Arabia's poor record on LGBT records, but he's grateful to call the Kansas City metro home now.
"Despite how horrible my story sounds to some of the viewers, I am one of the luckiest, if not the luckiest of them," Lion said.
Lion received an economics and political science degrees from Kansas State. He currently works as an international LGBT political activist and organizer.