This is an archived article and the information in the article may be outdated. Please look at the time stamp on the story to see when it was last updated.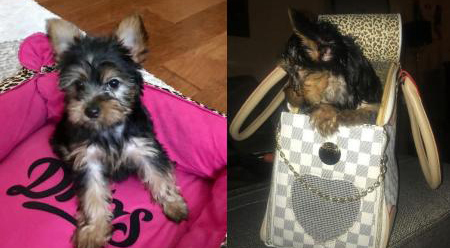 OVERLAND PARK, Kan. — The Overland Park Police Department shared two photos Monday of a Yorkie puppy stolen along with a car just over a week ago.
Police said the thief took a black Chrysler 200 from the area of West 107th Street and Roe Avenue around 1 a.m. Saturday, Nov. 3, 2018. The puppy was inside.
Independence police tried to pull the thief over, but the driver refused to stop.
Officers later found the vehicle near West 87th and Ford in Kansas City, Mo. The three-month-old Yorkie puppy was missing.
If you have any additional information about this incident or know where this puppy could be, called the Overland Park Police Department at (913) 344-8724 or the TIPS Hotline at (816) 474-TIPS.